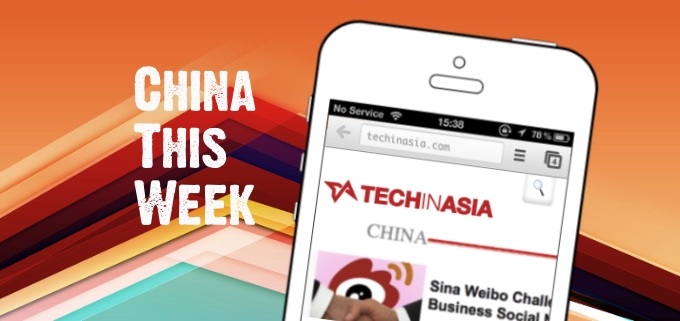 I usually try to keep this list limited to five stories so that it's quick and easy to browse, but I'm going to be honest: that simply wasn't possible this week. There was just too much going on to pick only five stories, so we've got six, plus a few bonus ones. You may have missed some of our China stories this week, but trust me, you don't want to miss these:
I break down why the Weibo vs. WeChat battle is so important. Later in the week, we also caught Chinese superstar blogger Han Han doing the same thing.
And speaking of WeChat, Tencent is planning to open a US office for the fast-growing chat app everyone loves to talk about. That's a huge step!
This week, I tried to buy guns online in China, and discovered that it doesn't seem to be as difficult as you might expect. Guns are illegal in China, but apparently even that can't stop the power of ecommerce.
There's never a good reason to murder your whole family, but "I need more internet time!" seems like an especially bad one. We take a look at one of the most shocking internet-related crimes in recent memory.
Tencent isn't the only company pushing aggressively outside of China. Baidu launched a new English-language developer tools website this week, the latest indication that the company is taking its overseas business increasingly seriously.
A huge article blasting Qihoo was published this week; we take a look at the accusations and Qihoo's response before deciding to launch an investigation of our own.
Plus…
Want more links? OK, UC Browser broke 100 million overseas users this week. We ran into the most blatant copycat startup we've ever seen. We looked at why Chinese consumers hate closed ecosystems. And we saw Youku Tudou post narrowing losses, which may bode well for the future.
---
That's all for this week, folks. For our full spread of China coverage, you can click here or subscribe to our China RSS.