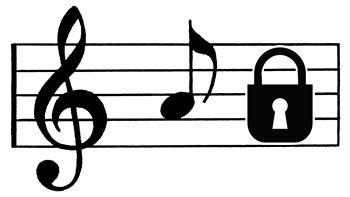 For a social app, a startup simply needs to create a platform, then let users create the content. Games are often one-off endeavors that only require the occasional patch afterward. E-commerce takes a bit more investment, but making money is easy so long as you have a decent product. These are all typical varieties of startups, and they are all, in my eyes, more realistic business models than music.
But that certainly hasn't stopped entrepreneurs from trying. Just in the past month, we've seen a couple of music services pop up in Southeast Asia:Indonesia's MUSiiCO and the Philippines' Amplify. They target a local audience, but I doubt that will make their fight any easier. There's also Jing.fm from China, but I think it's only a matter of time before it fades into obscurity in the shadow of Alibaba-owned Xiami. Here's why I think these startups won't succeed, and why I would advise any tech entrepreneur against the music industry.
Initial licensing costs
Before you even get started, you'll have to sign deals to buy the rights to redistribute your music library up front. Just making a player isn't enough anymore. Consumers today expect streaming music, and anything less than a complete selection, even on the local scene, will make users think twice before using your service. This might be easier on a local scale, but remember that finding and publishing the latest music is a never-ending task, and you can't expect artists to come to you at the beginning. If you want to expand to other countries, different laws can complicate things further.
Heavy competition from big players
Spotify and iTunes in the West, Xiami in China, and dozens more in between. For every taste and listening habit, there's probably already a music service out there that fits it. Want the freshest indie tunes? Hype Machine. Want to be a virtual DJ? Turntable.fm. Want to post a terrible recording of your neighbor's garage band? Soundcloud. Big companies with oodles of cash and large userbases try to penetrate the music market fairly often and never catch, like China's Tencent and Netease and Japan's DeNA. Even if you manage to find a niche that hasn't been filled, it's easy for one of the giants to copy you and implement your idea.
Difficult to monetize
Don't be fooled by their popularity: streaming music services have trouble paying the bills. Spotify has never made a profit. Pandora is hemorrhaging money as well, and is in a constant battle with music publishers over royalties. Xiami got lucky when it was bought by Alibaba, but the legality of its monetization scheme is an enigma. As for iTunes … do people still buy music on iTunes? If you can crack the code for how to monetize music in a truly profitable way, you won't have to worry about anything else on this list.
Piracy
Also along the lines of competition, piracy is still a huge problem for the record industry. This is especially true in Asia, where intellectual property rights and copyrights are rarely protected, if at all. You're much more likely to be sued as a distribution point for pirated music than a person who just downloads illegally, so making a service used by pirates (e.g. Limewire) probably isn't the path you want to go down.
Keep your distance
I don't mean to imply that distribution is the only viable business model based on music. Soundhound, Songkick, and Nwplyng are good examples of music-related apps that aren't used to actually listen to music, but they also integrate with the big players mentioned above. Without a sugar daddy, the vast majority of music startups are doomed to fail.
(Editing by Steven Millward)