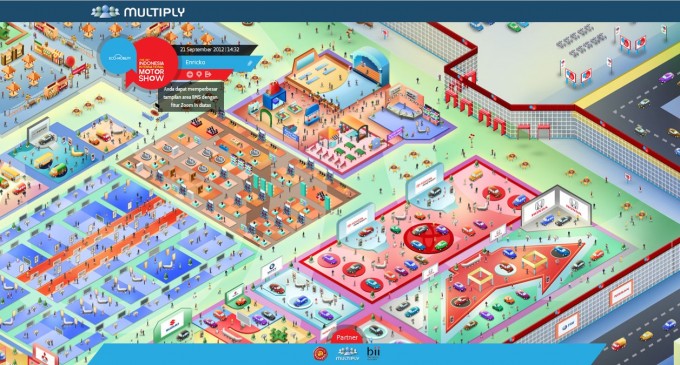 Indonesian e-commerce site Multiply has created a virtual version of the Indonesia International Motor Show (IIMS) on its site. Visitors can take a look and ask to be sent emails with further information about cars on display at the show. They can also buy automotive accessories at the virtual IIMS until September 28. The real-world show runs from September 20th to 30th.
There are lots of interesting cars to look at on Multiply IIMS: Mazda, Toyota, Honda, BMW, Audi, and others. This year, the e-commerce collaboration extends only to car-related products, so you can't buy a new set of wheels on the Multiply site. Nirmala, a representative of Multiply Indonesia, said that the company will represent IIMS more completely in the coming years. And interestingly, when I compared the actual floor plan of the IIMS and the virtual one on Multiply, they matched perfectly.
The virtual version is nice when you want to look for information on normal cars. But the site doesn't have the super cars that we would like to see at IIMS.
And the other thing lacking from the sim-like IIMS? The booth babes!