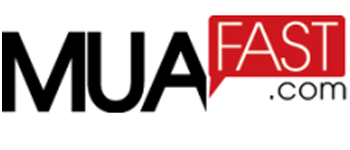 Continuing on the theme of e-commerce in Vietnam today, and on the coattails of Tiki's recent series B funding annoucement, let's take a look at one of Vietnam's new e-commerce models coming up. Muafast, literally meaning "buy fast", is a B2B2C platform that serves online fashion retailers. It's basically an online marketplace for fashion.
Muafast might remind you a bit of Chon.vn, which currently works with brands to host their fashion items on their platform. The difference is Chon.vn is more focused on high-end stores and brands, whereas Muafast is a more open platform. Chon.vn is also more concentrated on the studio end of the platform, meaning it makes most of its revenue from taking pictures and branding, whereas Muafast is more strictly an e-commerce platform. I spoke with Minh Nguyen, one of the five co-founders at Muafast about their fledgling startup. Minh is currently the CEO.
The site launched officially in late December 2012 and is now already at 20 employees to run operations, backend, and customer service. Currently, Muafast ships over 1,500 deliveries per month. In such a crowded market, which includes folks like FPT, Vat Gia, 123mua.vn, 123.vn, Chon.vn, Project Lana, and Rocket Internet's Zalora, the success of Muafast in the past few months is unique. That's mainly because, as Minh says, "we want to build a large community around medium and small sellers."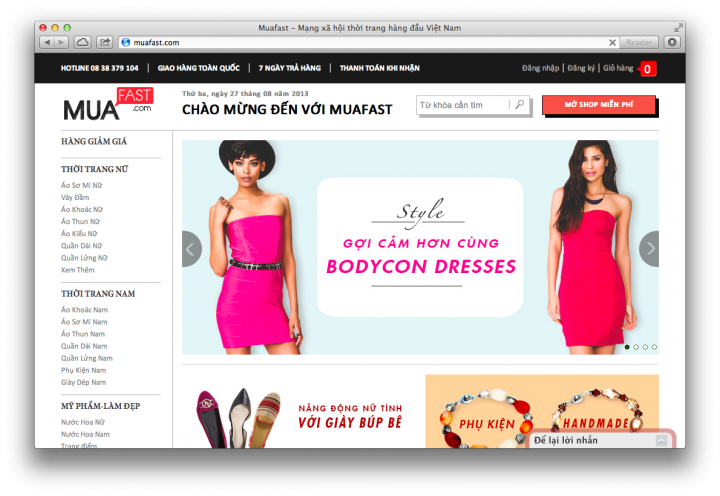 Technologically speaking, Muafast very much resembles Rakuten and Taobao, in that sellers can have a dashboard that allows them to market their products, and customers have a simple interface they can browse for products they love. According to Minh though, they've grown without any big marketing, unlike its competitors:
Given that we don't spend much on marketing, we rely mostly on SEO and other low cost marketing.
In addition to this, the team is quite focused on growing the seller community.
Some of them are already online but not doing well. We provide them tips to do better sell. We also provide services such as: photo shooting for better pictures, better chances to sell. We sell banners, and they can also pay so that their shops appear on the homepage.
The company's main goal is just to grow out this organic community of sellers and upgrade the platform so that there is a strong, loyal customer base. In Vietnam, this strategy seems to be winning out, as Tiki's latest funding clearly indicates. Scaling way too fast may be the kryptonite of e-commerce in Vietnam. We'll check in with Muafast in a few months to see how it's growing. The e-store already received an initial investment from friends and families, which allowed it to launch. We'll see how well it does as the e-commerce market, especially in fashion, continues to evolve.
(Editing by Steven Millward and Paul Bischoff)