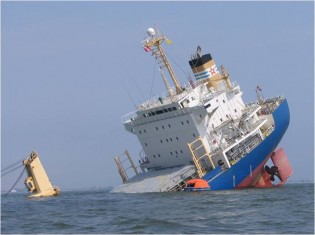 A week ago, we wrote that Microsoft wouldn't be merging MSN and Skype in China, primarily because Skype isn't particularly popular there and the company wanted time to associate Skype with the more-popular MSN in users' minds before attempting any merger or switch. According to an Investor China report today, though, MSN may have a larger userbase than Skype but it is hemorrhaging users at an alarming rate.
Research firm iResearch's iUserTracker feature reports that MSN now has just over 6 million daily users in China (compare that to QQ's 190 million), accounting for little more than two percent of China's web users. Just two years ago, in December 2010, the service had more than 15 million daily users, meaning that it has dropped nearly ten million users over the past couple of years. That's a pretty rough slide, and it calls into question whether delaying the MSN-Skype merger is likely to be all that effective. If MSN is really this weak and getting weaker in China, Microsoft might actually be better off folding MSN into Skype and trying to start over with a new brand name.
That's not likely to happen, and since Skype's numbers have dropped over the past two years too, the takeaway lesson from all of this is probably just that Microsoft has lost the instant messaging game in China already. Up against services like QQ, YY, and Wechat, the company is going to have a tough time gaining ground no matter which brand it ultimately opts to go with. Personally, I think the game is pretty much over at this point, but anything is possible I suppose. Can Microsoft pull a rabbit out of its hat here? Or is it finally going down for the good at the hands of Tencent's near-total domination?
[Investor China via Sina Tech, Image Source]