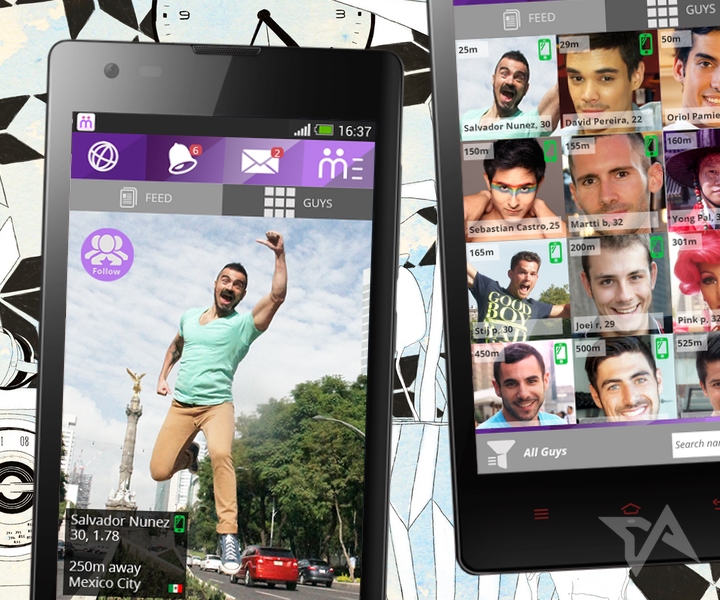 Moovz, a location-based social app for gay guys, has secured a new round of funding worth $1.4 million to help it grow. The Israel-based startup has so far attracted $2.4 million in funding since the app's launch last October.
The app is proving most popular in the Philippines, followed by users in Mexico, the US, and Brazil. Thailand is in the top 10 countries in terms of Moovz users as well. Moovz is keen to stand out from an array of similar apps with its live broadcast feature.
Boyet Dalisay, the Asia-Pacific regional manager for Moovz, explained to Tech in Asia this morning that the gay dating app now has over 70,000 users – up from the 30,000 when we profiled the startup in February. So far, Moovz has seen 15 million one-on-one chats between users, over nine million comments, and 500,000 image uploads.
See: China's top gay flirting app gets funding, picks up 3 million users
The startup's newest funders are a mix of angel investors who actually use the app, and Moovz's legal advisory company. "After Moovz saw initial success within Asian countries, our natural next move was to bring investors on board from the countries in which it had been successful," says Liav Eliash, co-founder and CEO of Moovz. "With this investment round, the company is able to go forward, improving platform features and making the user experience even better. Our goal is to create the ultimate communities, support and social conduit for gay men across the globe and our investors have made it achievable."
Dalisay says the startup is working on an ad platform to help it monetize. That keeps the social network free for its users.