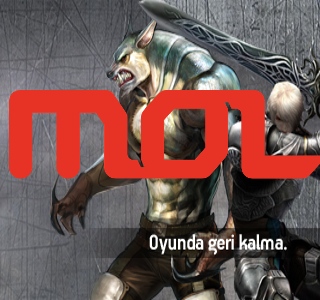 Malaysia's e-payment giant MOL has announced its majority investments in Turkey's Game Sultan and PaytoGo. The strategic investment in Turkey brings MOL closer to lucrative mobile payments markets in Europe, the Middle East, and North Africa. Indeed, PaytoGo plans to expand into the Middle East and North Africa in 2013, according to MOL's announcement today.
Game Sultan is an e-wallet system using G-cash as its virtual currency which can be purchased in kiosks, retail outlets, cybercafés, and online in Turkey. So far, it has partnered with over 100 online games and 25 global publishing partners. PaytoGo is a mobile payment solution not only for games but also for online shopping, mass transportation, m–parking, and m–ticketing, working together with telcos in Turkey including Turkcell and Vodafone.
Ganesh Kumar Bangah, group CEO of MOL Global, explained more on this move:
Turkey is one of the fastest growing e-commerce markets in the world. We have observed the growing trend of game developers putting in more efforts to localise their products. In addition, Turkey is an attractive market for mobile payments with over 61 million mobile phone users and mobile phone ownership reaching a penetration level of 85 percent.
Onur Ergüney, the general manager of Game Sultan and PaytoGo, added that MOL's investment will boost its standing among the global publishers and partners that it works worth, and will help alot with their mutual expansions.
Also Read: The Founding Story of MOL