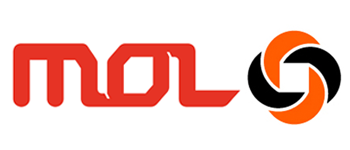 MOL, one of the biggest payment companies in Southeast Asia, whose annual revenue is $300 million, is acquiring a 50 percent stake in NganLuong, one of Vietnam's top online payments systems. Like Paypal, NganLuong works like a payment wallet solution which also includes other payment options like escrow, airtime, and credit card processing. But NganLuong does even more than that by allowing customers to deposit money into their NganLuong accounts via various sources including bank account, cash, post, ATM kiosk, and telco SMS before merchants withdraw the money.
NganLuong has been at the top of the online payment battle in Vietnam for a while now. It's connected to over 10,000 merchants, three leading mobile operators, and 24 banks in Vietnam, meaning that it has one of the largest reach over the Vietnamese payment market.
Payment in Vietnam has been slow to take off mainly because cash-on-demand remains the most convenient and de facto payment method for merchants and consumers. Credit cards are nowhere. So it's hard to tell when or how online payment will really take off in Vietnam. MOL investing in NganLuong could provide the necessary capital for the two companies to market and educate the market in online payments. MOL is also heavily interestedin gaming, and Vietnam is a huge gaming market. At this point, NganLuong is one Vietnam's best bets (there's also Payoo but it hasn't gained much traction as yet and the website is ugly) at making online payment ubiquitous. If it's successful, many markets would open up for Vietnamese startups in online education, e-commerce, content, and mobile apps.
That's the third major acquisition of a well-known domestic startup in Vietnam this year. In February, CareerBuilder acquired VON, and earlier this month En-Japan acquired Vietnamworks. Suffice to say, Vietnam's online space is hot. Companies want to get in early and secure market share before it explodes.
NganLuong is the online payments unit of Peacesoft, which has a variety of domains across the e-commerce space including:
Chodientu.vn: the leading B2B2C domestic marketplace coordinated with eBay.
Ebay.vn: a C2C and B2C platform.
Prostore: an online retail solution for small to medium-sized enterprises.
ShipChung.vn: a cash-on-delivery delivery website.
NaiMa.vn: a luxury fashion e-store.
AdNet.vn: an open affiliate advertising platform.
SaoBang.vn: a classified-ads portal.
Thus, NganLuong has a particularly far reach across the online landscape of Vietnam and will allow MOL to spread its wings further in the huge yet difficult market of Vietnam's over 30 million internet users.
We'll be grabbing an interview with NganLuong's founder and CEO, Nguyen Hoa Binh, later this week, so we'll be sure to ask for details on MOL's stake and plans.