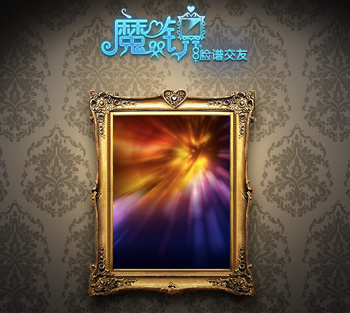 Mojing, which means magic mirror in direct translation, is a face recognition app created by Beijing-based Facekoo. It recognizes your face and then links you up with someone who they think is suitable for you. I'm not sure what the magic algorithm behind it is but the app sounds fun, even if it is just some hokum random logic running behind it.
To make it work, the app is persistent in asking users to upload a photo that it can detect and analyze. I tried one with my dog's photo but got rejected — so tough luck for owners who want to use this app to find a partner for their pets!
Anyway, once you've successfully uploaded your own pic, you can then look for strangers and do a match up. If you're happy with the results, you can show it off to your friends on Weibo and Renren. Unfortunately, I wasn't too compatible with Honey, the girl I was matched with in this demo.
The app also allows you to find strangers through locations — say folks who are 1 km away from your current position — and even based on age, sex, and income (don't you just love technology). You can also interact with strangers in many ways — send them a message, a virtual gift, or even save them for future stalking.
The virtual gift section is where the real business is for Mojing. Users can buy lollipops which cost just 3 RMB or a diamond ring at 1999 RMB to show off how rich they are.
I must say Mojing is a nicely-designed app. I do wonder how its algorithm actually works. But if you buy the "magic", this app is surely a fun and easy way to meet new friends, if not flings.