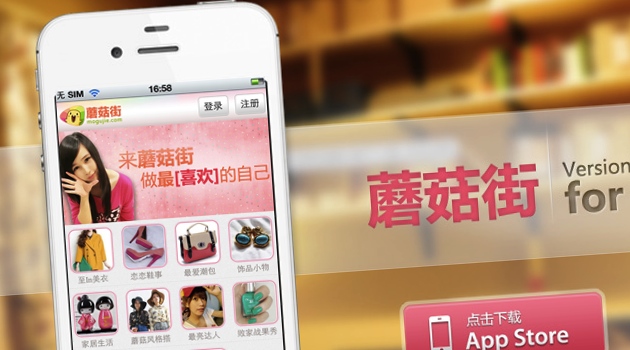 Just as the rumors said a couple of months back, China's top Pinterest-like social commerce site, Mogujie, has secured a major series C funding round. It was led by IDG. The funding was confirmed today by Mogujie, but the startup was tight-lipped about the exact investment amount – though it was happy to say that it's now effectively valued at $200 million.
The first round for Mogujie was led by BDMI, and series B came from Qiming Ventures – both those raised a total of $20 million.
Earlier this year we described Mogujie as a social commerce money machine. That's because at that time, as confirmed by CEO Chen Qi, the site was earning over 100,000 RMB ($15,900) per day in ad referral clicks to Taobao, China's largest e-commerce site. In March of this year, the social pinboard site had 9.5 million registered users.
Mogujie is up against a large number of similar sites that are aimed at young Chinese female shoppers, including ones from major web companies, like Taobao's Wantu, or Renren's Plaza site.
[Source: 36Kr – article in Chinese]