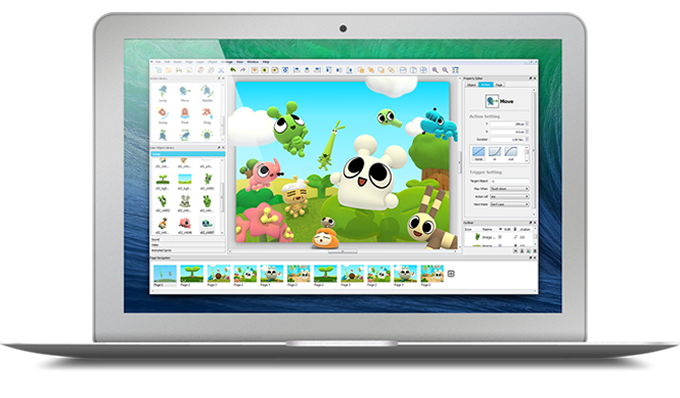 "If you can use PowerPoint, you can create your own e-book."
That was the concept behind Moglue, a drag-and-drop interface for users to create interactive e-book apps, when we first heard their pitch at GMIC in 2011. The South Korean startup just released version 2.0 of their Android and iOS app, complete with a whole new suite of features and updates:
New UX/UI: Redesigned for easier use and an overall better experience.
Web Preview: It's now possible to preview your books directly on your desktop.
New actions: Spring, blow trigger, parent and child, cancel action, and sound.
Speed: you can now define the speed of your actions.
Multi-document edit: You can now merge two existing documents by copying pages from one book to another.
A redesigned webpage and updated info on pricing plan and manuals.
New pricing plan: users pay $99 per year to use Moglue 2.0, but Moglue will provide publishing credit at a lower cost.
Moglue's co-founder and CEO TaeWoo Kim commented on the latest update:
Moglue 2.0 was constructed taking into consideration all of the user feedback we've had during the past year, so it really is what users are looking for and we see this as an exciting start of a new cycle.
Since the original launch of Moglue Builder in late 2012, the company acquired more than 50,000 users in countries all over the world. Hundreds of book apps have been published ranging from professional ones to apps made by kids. Just check out this free iOS e-book created by an 8-year-old girl from Boston.
In the near future, Moglue will be finalizing partnerships in Korea, Japan and China to launch Moglue versions in those countries' languages. Also, in the next couple of months, users should be able to save their books as apps on mobile devices and share their books via a web link. Kim says:
It's an exciting time to be part of Moglue, we are quickly evolving and launching new features that will refashion the way stories are shared. Our coming web share link will be a big step forward since users will be able to share their work with a single click.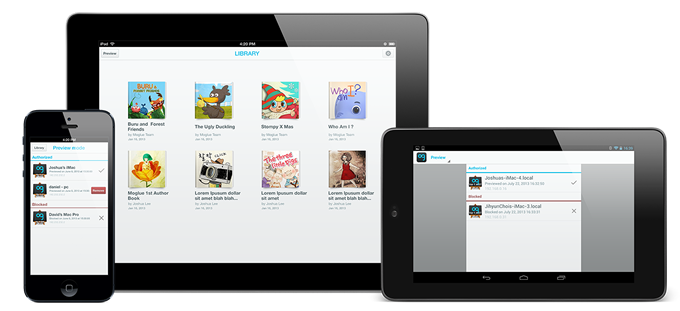 (Editing by Anh-Minh Do)