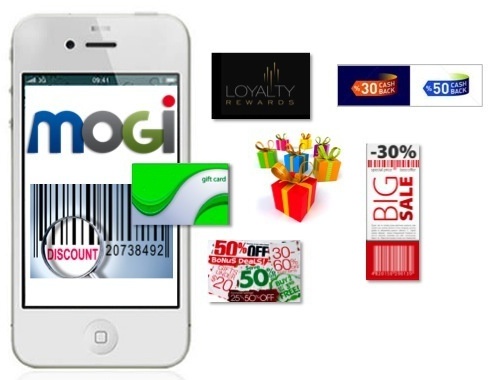 We recently looked at the MOGi mobile wallet and loyalty cards app, which combines discounts with mobile payments. Today, the startup behind the app, Mobile Media Creations (M2C), tells us it has secured S$588,000 in funding for this service.
That amounts to US$475,000 in investment in the MOGi app, which was led by TNF Ventures (TNF) through the NRF's Technology Incubation Scheme (TIS) that'll be familiar to all Singaporean entrepreneurs.
MOGi claims to be a first in Singapore – capturing the full retail process from storing loyalty cards to actual cash-less m-commerce. With apps for iOS and Android, the startup says that MOGi is now supported in 220 dining, shopping, and health and beauty outlets across Singapore. For consumers, it means convenient payments via their smartphone (in conjunction with a PayPal account), and for retailers it offers up analytics that help them stay in tune with loyal shoppers.
M2C CEO Rashad Budeiri said that the funding "is an important component in our plans to make MOGi the most popular mobile commerce and wallet app in Singapore for both the merchants and the consumers." TNF managing director Shirley Wong described the app as "a solid proposition for both the consumers and the merchants."
Though a bit different from its rivals, MOGi is still up against other loyalty card platforms operating in the region, such as Perx.
The last time we saw TNF in action was when the NRF-backed incubator put a similar sum into the travel discovery startup Flocations.