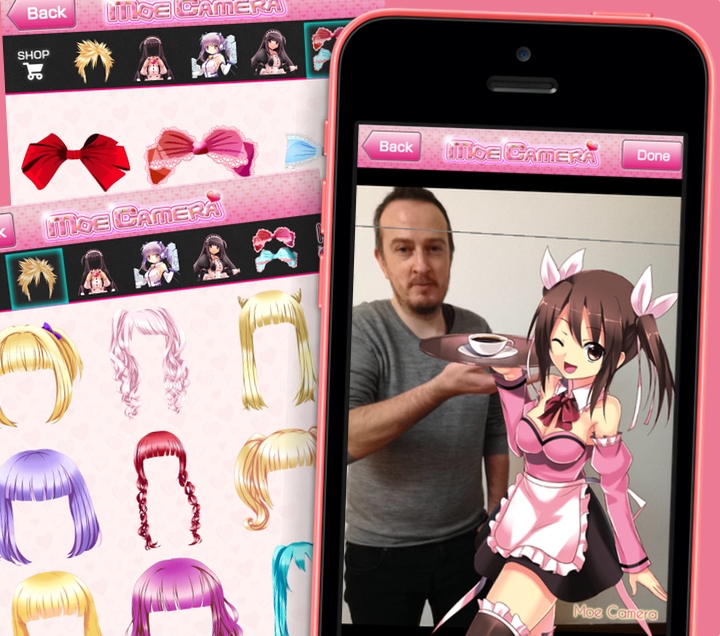 If you want to do a bit of cosplaying but don't fancy dressing up, there's a new camera app for that. Called Moe Camera, it's fresh out of Japan and is now available for free for iPhone.
Moe Camera is quite different to the popular Otaku Camera app, which is more about making your snaps look like they're straight out of a manga comic. And there's also the self-explanatory Manga Camera. Instead, the new app is focused on draping you in silly wigs and outfits or posing you with a bunch of amatory cosplay girls in frilly dresses. It works for humans and cats, I've found: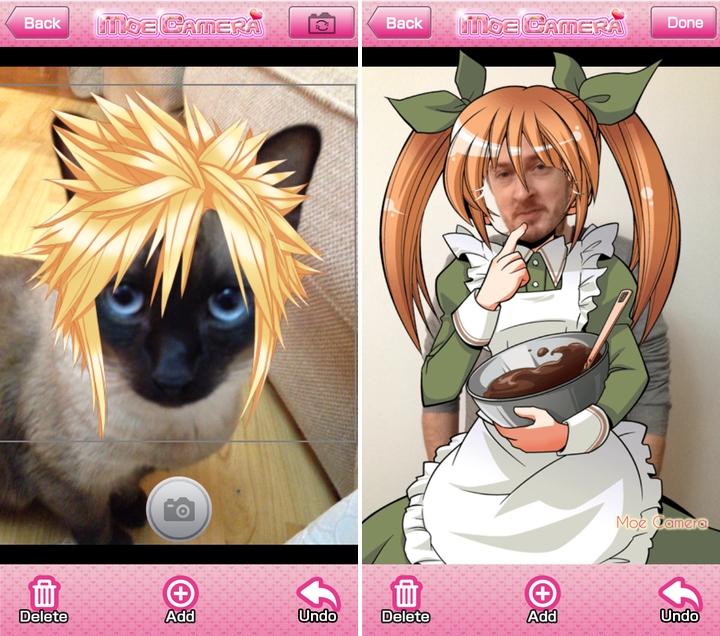 There's a store for extra frames and stickers if you want, but you'll need to buy packs of 100 points with real money in in-app purchases. But Moe Camera gives you 50 points for free when you first fire up the app, allowing you to pick one of the cheaper in-app purchases for free. The app supports sharing your otaku-d photos straight to Facebook, Twitter, Line, or WeChat.
Makoto Tanaka from the startup behind the app, Higher Bridge, tells us that the app is proving most popular in Thailand right now, followed by fans in Japan, the US, China, and Vietnam. It's the team's first app, but they're working on a cosplay-focused sticker app for next year that integrates with messaging apps, a bit like the concept of StickerMe.
Moe Camera is free in the iOS App Store.
(Editing by Josh Horwitz)