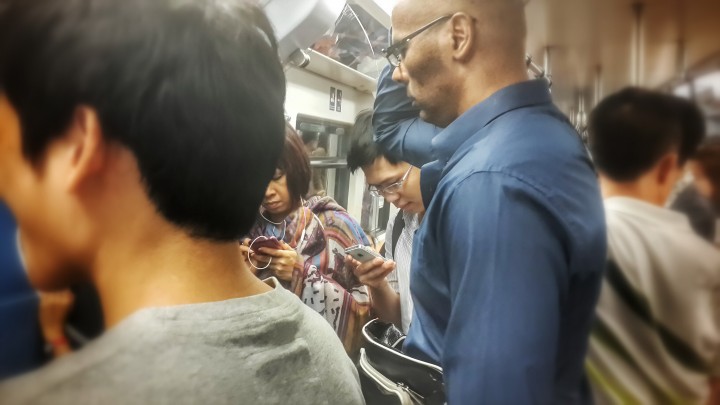 Thailand is home to 66 million people with 93.7 million mobile subscriptions. It's also known for being social media obsessed. Bangkok is Facebook's capital and a mall in the city is the most Instagrammed place in the world. The land of smiles itself is also the world's second largest market for messaging app Line.
But there's more to Thailand than the big name companies. The startup scene is picking up, too. All three main telcos are running accelerators this year. In addition, the ecosystem is prepared to kick start the tech scene onto the next level.
The only problem that holds Thailand back is political instability. With no permanent government yet, it's an every-man-for-himself game.
(See: Expand to Asia's biggest tech markets with Market Expansion Tracks)
Thailand is ready, are you?
It might be a little tricky to do business in Thailand right now; that is, if you have to deal with the acting government. Otherwise, you're fine.
At Startup Asia Singapore 2014's all new Market Expansion Tracks (MET), Pawoot (Pom) Pongvitayapanu, president of the Thai E-Commerce Association and founder of Rakuten's Tarad.com will speak about commerce trends in Thailand and how the industry still manages to see some growth, even during the Bangkok Shutdown.
Thailand's startup godfather and Builk founder Patai (Bote) Padungtin will also be discussing cultural differences from his experience with 500Startups and how to deal with Thai regulators when registering a company and getting funded. Meanwhile, Oranuch (Mimee) Lerdsuwankij from Computerlogy will talk about the landscape of startups in Thailand and trends we can expect in the near future.
Got questions for the three on how to successfully enter the Thai market? Prior to the event, you can submit them on this form for the best chance of getting a query in. Or on the day of the breakout track, May 7, we welcome questions via Twitter using the #startupasia hashtag.
Get Startup Asia Singapore tickets here and also sign up for the MET session. There's a 10 percent early bird discount until April 24 with the EarlyBirdApril code.
(Image credit: Instagram user 3ho8)