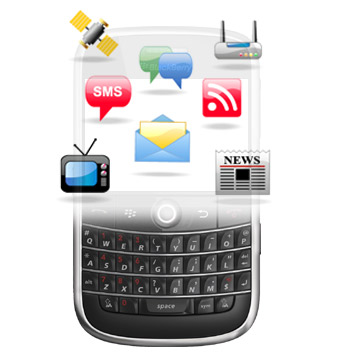 Alfred Siew is a writer, blogger and lecturer who has reported on the technology scene in Singapore and the region for more than a decade.
Previously the technology correspondent for The Straits Times, he is now the organizer of UNWIRED conference, Singapore's independent wireless and mobile conference. A well-known figure in the local technology scene, ALFRED runs the popular Techgoondu technology blog as well.
We managed to grab hold of him to pick his thoughts on the rising mobile industry in Southeast Asia. Catch his interview below. Note that we added a few links to provide you with a little more information.
1. Can you briefly share with us your thoughts on the mobile industry in Southeast Asia?
The mobile scene in Southeast Asia is very interesting with different markets and diverse cultures. Not just in the languages used, the mobile usage patterns are very localized and very different once you cross boundaries. In Indonesia, for example, Blackberry is huge because users who love to message each other rely on the Blackberry messaging system and telcos' low-cost data plans to chat all day. Singapore, meanwhile, is quite similar to European cities in usage. While in Philippines, messaging is one of the hottest mobile apps.
ASEAN is a huge market that people often do not see when they look at the twin giants of Asia – India and China . But there is so much potential, especially in smartphone apps in Thailand, Philippines, Indonesia, in particular, that developers should really explore these markets for opportunities.
2. Let's go a little deeper. In your opinion, which are some mobile trends (e.g. location-based ads, voice blogging) that may go big in the near future in Southeast Asia?
I think location-based apps – not just ads – will be big. And this won't be just in ASEAN. The reason why such apps were not big previously was because of a lack of maps and apps that tap on them. Today, Google Maps and its APIs are all you need to create apps with local interest. Think of a Hungrygowhere or OpenRice in each city as a starting point. Then what about social apps that tag onto Facebook Places or Foursquare? The opportunities are endless really. I feel ASEAN has a lot of scope for such apps because there haven't been so many good developers making local apps for this region yet.
3. What is hindering mobile growth in Southeast Asia?
I think the main obstacle is still the income level. The move towards smartphones will take time, say, another year or two more, when such devices become even cheaper than now, before we get really widespread usage in some of the rural areas in the region.
4. In Southeast Asia, feature phones still dominate. Should developers cater to this group? Or focus on smartphone users?
I suspect there are still at least two years or more to go for text- and SMS-based apps in some of the big cities of ASEAN outside of Singapore and Malaysia , because of the large install base in feature phones. So, yes, these apps should still be made now, though to concentrate solely on them when the move is clearly towards smartphones in the long term, is folly. If you're a developer who has not started out on any Android or iOS projects, there's no more time to waste!
5. We're hearing a lot of good things about UNWIRED. Could you share more?
UNWIRED is an independent conference that brings together the leaders of the industry to discuss top issues, as well as to fathom the way forward for the industry.
What makes it different? It's independent – topics are selected and speakers participate independently, so an open discussion is ensured. It's open, as panels as well as Q&As which encourage participation from the audience, in a conference aimed at sharing lessons learnt and fathoming the road ahead for the wireless and mobile industry.
This year, the focus is not just on 4G/LTE networks but also the apps and software in tablets and cellphones that are re-defining how we use the mobile devices on the go. There's a special panel on the future of mobile OS.
Note: Use code UW50, for a 15% discount to register for UNWIRED. More details here.
Also catch: The Rise of China's Mobile Industry [INTERVIEW]