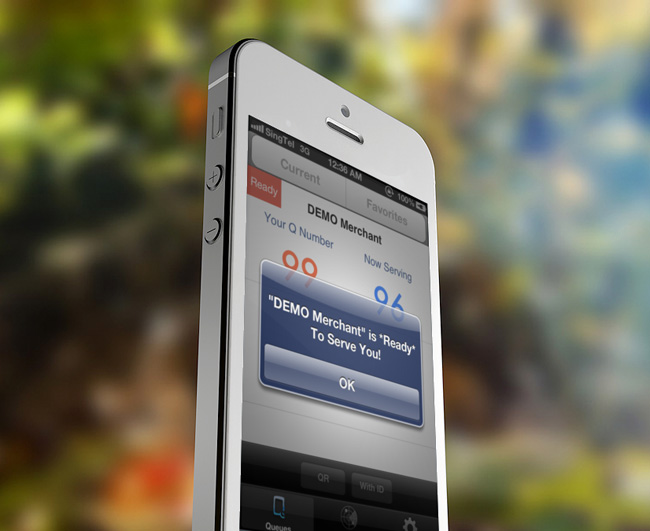 Qender (pronounced as Ken-der) allows businesses to offer a virtual queue so users do not have to be physically present at a clinic or restaurant to stay in queue. Rather, it allows users to save queue spots via their smartphone,freeing up time for them to do other stuff.
Once the user's queue number is nearing or up, Qender will prompt him/her to head to the restaurant or clinic. The app also allows you to see the closest and least crowded (or most crowded) merchants available nearby. Unfortunately, there aren't any merchants in my neighborhood yet.
The idea was sparked when founder Tan Seng Hee was in Australia, feeling sick and tired of queuing for his fish-and-chips!
We wanted to try out a famous fish-and-chips shop on a busy Saturday afternoon. We had to endure a 40 minute wait for our food, standing in the hot sun outside the shop. Over a nice glass of red wine at dinner that evening, some friends chatted and laughed about the idea of finding a solution.
In September 2011, Seng Hee and his CTO and co-founder, Yew Wei Tan, founded Qender. Seng Hee elaborated his vision:
[Virtual queueing is] like Fast Pass in Disneyland. More importantly, the queue itself is virtual for customers to view with the app within 10 km. We want to take queue management into the new era of the mobile internet and smart devices, beyond the paper queue ticket system, or the restaurant buzzers or the SMS notification systems.
Qender charges businesses for its virtual queuing management system. Customers can of course use it for free. The Singapore-based company is self-funded by family and friends.