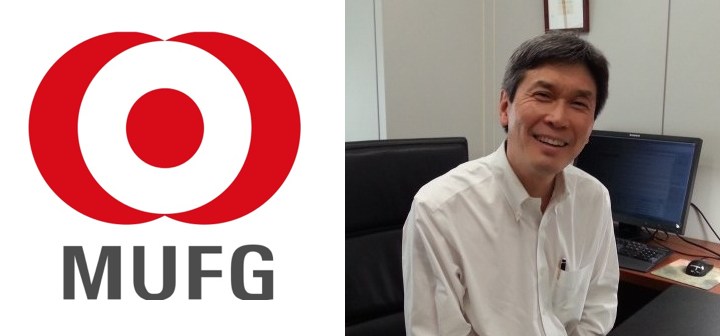 Mitsubishi UFJ Capital, the venture capital arm of Mistubishi UFJ, Japan's venerable and top-ranked banking institution, was founded in 2005 to focus on opportunities in the Japanese domestic market. Nearly ten years later, that focus is about to swing to the United States. American startups should take note – the firm's track record is respectable. Although Mitsubishi does not disclose an exhaustive list of investments, since 2005 it has invested in over 1,000 companies and seen 290 IPOs.
The most recent public data from 2012 shows a strong interest in the tech industry, with tech startups comprising 48 percent of the year's portfolio. Biotech and healthcare are also strongly represented. To discuss the state of Japan's startup ecosystem and Mitsubishi UFJ Capital's future direction, Tech in Asia sat down with Yoshihiko Kawamura, a senior vice president and senior assistant to the Mitsubishi Group CEO. A 35-year member of Mitsubishi Corporation, Kawamura has been the general manager of the corporate planning office, the regional head of the American midwest, and was even "lent" to the World Bank for several years.
One of his current roles, as a member of the parent company, is being the main liaison with the venture capital team. An engaging and frank expert in financial markets, Kawamura's perspective is valuable for better understanding the challenges facing Japan's startups.
The interview has been edited and condensed for clarity.
Some people say there aren't enough entrepreneurs, not enough entrepreneur spirit in Japan. Is this a good time to invest in Japanese startups?
Kawamura: It is to some extent correct. Recent graduates from the University of Tokyo are looking for positions at Kasumigaseki, (the area of Tokyo where the national government is located), or top firms in the private sector. Looking at the other top universities like Keio or Hitotsubashi, those students are looking for a job at large corporations like Mitsubishi or Mitsui. The allocation of human resources to venture firms is very limited. This is the number one reason why Japan is so weak in venture activity. Reason two? The financial market is distorted to favor conventional business. If you want funding for a new opportunity or business, it is very hard here in Japan to finance the project because the angel community is so small and the large banking organizations never pay attention to small businesses.
How do you think that financial market can be changed?
Kawamura: Looking at the three mega banks – Mitsubishi, Mitsui, and Mizuho – their main concern is supplying money to major corporations. Their second target is giving funds to individuals for house mortgages. They look at venture businesses which have no collateral, no credibility, and no long term record. Our financial business watchdog agency would never allow the banks to take that risk. It says no to large banking organizations trying to go forward with small venture companies.
What about a hypothetical where a new bank is created just to work with SMEs. Would the banking authority prevent that?
Kawamura: I don't think so. In a general sense, at a national level, all the bureaucrats, politicians, and private sector guys understand the necessity for helping the venture businesses to increase the competitiveness of Japan's economy. Everybody understands the necessity to create the new business but looking at the implementation level you have to deal with a lot of the legacy institutions and large banks and corporations. It is still going to be a long time before things are changed at the implementation level for supporting venture businesses.
However, the mentality at the national level is beginning to shift to the new paradigm. So I don't worry so much compared to 10 years ago, 15 years ago.
See: Interview with Saemin Anh, head of Rakuten Ventures, on the new $100M fund
Isn't Mitsubishi one of these legacy institutions trying to protect the status quo?
Kawamura: Mitsubishi now feels it is our responsibility to support the venture businesses. So we internally created the venture capital fund separate from the conventional balance sheet. The conventional balance sheet is always exposed to the financial markets. Analysts on our side are looking at the balance sheet and will harshly question any unusual expenditures. So we spun off part of the balance sheet to the outside so we could have more freedom for investing in smaller businesses. Even a big corporation like Mitsubishi is now taking some part of the responsibility for supporting the venture businesses partly because there is very little social or public assistance in Japan.
It's been 9 years since the US$200M fund was launched. Are there any plans to add money to the fund?
Kawamura: Yes, of course depending on the results and track record of the current fund. So far, it's ok so we are planning to launch another fund. Not in Japan, but in the US. This reflects our internal situation. 10 years ago, 15 years ago, China was booming. So we heavily invested in the mining sector, base metals. The major destination for production was china. But China is down now. So we are getting back to the US.
Why was this fund established in the first place? Mitsubishi is one of the most successful, powerful companies in the world. Why does the company think an investment fund is necessary?
Kawamura: Looking at the current situation of Mitsubishi, 80-90 percent of the revenue is coming from conventional areas. Mostly natural resources, including natural gas, base metals, coal, automobiles, even sidewinder missiles. Very conventional. In order to find the upside of corporate performance, we need to look at the technology area. Conventional area is very good for stability and consistency but in order to look for the upside, we need to look for new areas.
If you invested in Japan, what Japanese industry would give you the highest return on your investment?
Kawamura: Before directly answering your question, we need to give a little history of Japan's industrial sector. Up until 20 years ago, Japan was very competitive in automobile, steel making, home electric appliances, etc. As a result of the appreciation of the yen, most of the factories have gone outside of Japan to China or Southeast Asian countries. We cannot depend on conventional manufacturing sectors anymore.
We need to develop a new opportunity: it may be related to technologies, including information, medical, robotics, sensing, remote controls, etc. I think such technologies should be the number one priority for the future of Japan. Number two is domestic services such as healthcare, retail, etc. They are in general so inefficient that we can see a lot of opportunities of investment for improvement.
9月3日と4日にスタートアップアジア@東京を開催します!割引コード < TECHINASIA >を使ってみて下さい!
Startup Asia Tokyo 2014 is on Sep 3 and 4. Unlock secret level using code < TECHINASIA >