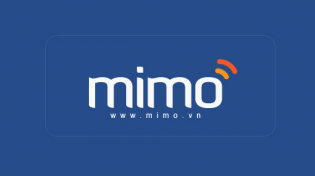 One of Vietnam's few, and certainly biggest, microblogging services, is shutting down its SMS service. Mimo, which allowed users to push updates from the web to phones via SMS, was one of the services most touted by the Mimo team. Besides being local, the SMS service was one of the key competitive advantages that Mimo had over Twitter.
The announcement was published this afternoon on the company blog and an SMS was pushed to all users. The messaging shutdown will go into effect on February 1st. The company now has apps for Android, iOS, Windows Phone, Nokia Symbian S40, Nokia QT, and a new mobile site. The mobile Mimo site went up just 10 days ago.
The shutdown of the SMS service hints that Mimo is moving away from the largely rural feature phone market – a market that it has focused on since the team started out prototyping in 2009. This might also mean that pushing SMS is not a service that customers want.
The thing is, smartphone users in Vietnam are the most likely to be early adopters of services like microblogging. Most feature phone users do not have the tech savvy nor capability to get onto services like microblogging which require a higher web literacy. So a move away from SMS makes sense. Not to mention the cost to Mimo for giving users the ability to push SMS to their followers.
On the other hand, microblogging is also being heavily assaulted on two fronts in Vietnam: social media in general and messaging apps in particular. Social sites like Facebook and local rival Zing Me offer users longer status updates and easier photo sharing. While messaging apps like Whatsapp, Line, and WeChat are taking over the market by replacing SMS and putting microblogging as an add-on feature.