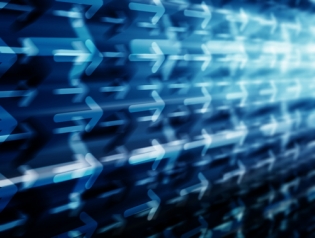 Since late last year, broadband speed in China — especially in major cities — has been a hot topic of conversation, and ISPs have been battling to raise connection speeds for lower prices than their competitors. China may still be a long way from meeting the connection speeds of Asian neighbors like South Korea, but at a recent conference in Beijing, the Ministry of Industry and Information Technology's Miao Wei set a clear goal for Chinese ISPs: to have 50 percent of their users on at least 4 Mbps connections by the end of 2012.
As of the end of 2011, 83 percent of Chinese broadband users were on at least 2 Mbps connections, according to MIIT. An Akamai report with data from earlier in 2011 shows a much lower 2Mbps adoption rate though — just 18 percent — so it's not clear exactly how difficult it will be for operators to hit that 50 percent mark for 4 Mbps this year. But in the longer term, a serious lack of infrastructure stands in the way of China implementing faster connection speeds, many of which require fiber-optic cables. There are also local regulatory issues that operators have complained can make speeding up the internet more difficult.
Chinese users shouldn't expect speeds that rival Korea's or Japan's anytime soon. But any speed increase at all would be appreciated. Here's hoping Chinese ISPs can exceed MIIT's goal for this year's growth.
[21st Century Business Herald via Sina Tech, image via Shutterstock]