Update (11 August): Migme (formerly mig33) has listed on the ASX under the ticker "MIG". It currently has 5 million monthly active users, and has US$10 million in net cash reserves, which will be applied to meet the company's growth plans. It hired Gene Yu as the vice president of corporate development and will be based in Taiwan. He is a former US Special Forces commander and did business development at Palantir Technologies. Co-founder Mei Lin Ng returns as vice president of marketing after a stint at King Digital Entertainment.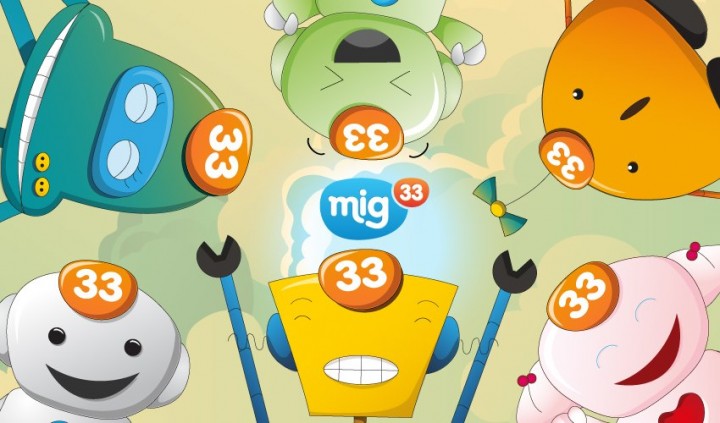 In a stunning move, Singapore and Indonesia-based mobile social networking company mig33 will list on the Australian Securities Exchange (ASX), the country's primary stock exchange.
It did so via a reverse takeover, in which a listed company acquires a private company only for the shareholders of the latter to become majority owners of the combined group, a purportedly easier and less rigorous process than listing through the usual way.
In this case, mig33 is actually acquired by Latin Gold, an Australian company that does mineral exploration and project investigation. It now owns 720 million of Latin Gold Limited's (ASX:LAT) shares. According to Google Finance, Latin Gold was traded at AUD$0.02 per share as of January 23. In other words, mig33 is valued at $12.73 million after the shares acquisition at the current share price. The numbers will obviously change as the share price changes.
The acquisition will see mig33 own 69.5 percent of Latin Gold while Latin Gold shareholders will own approximately 30.5 percent of the merged group. Founder and CEO Steven Goh, together with Andy Zain, Dmitry Levit, and John Lee will be appointed to the Latin Gold board.
Meanwhile, three of the Latin Gold directors will step down, which gives mig33 full authority to drive the Latin Gold business. Latin Gold's name will be changed to mig33. As of yesterday, the company has halted trading on ASX due to a change of business activities. Goh told Tech in Asia:
We believe in the opportunity to bulk mig33 up to something much more interesting now and being listed allows us to realize that opportunity. [We] looked at Singapore and Australia [and believe that] Australia is a simpler, less risky, and easier path to getting there. Additionally, Australian tech companies are getting recognized valuation-wise and there is a history of billion dollar exits, whereas in Singapore the feedback is mixed.
There's a precedent of Asian internet companies listing in Australia, with Patrick Grove's iBuy being a prominent example. It raised $33 million through its IPO.
When we spoke with mig33 after its rebranding and transformation into a mini-blogging platform in October last year, the company was seeing 180,000 daily active users sending four million messages daily. It now has about three million monthly active users.
(Editing by Terence Lee and Paul Bischoff)