Enthusiast queues of gadget buyers in Beijing are greeting the launch of Microsoft's Surface RT tablet. Scheduled for launch as the clock turns midnight and heralds in October 26th, the Chinese electronics chain Suning (SHE:002024), Microsoft's official launch partner, instead started its sales a few hours earlier, selling Surface RTs to a small but steady stream of queuers this evening.
Twitter user @chassit is on the scene, and he took the images you see here. The man first in line (pictured below) had been waiting since the afternoon, holding the "1" sign that Suning staff gave him to ensure no queue-jumping. By 8:30pm local time, Suning was already swapping cash for gadgets, with the first stream of buyers showing off the Windows 8 machines to the assembled crowds. One odd detail is that Suning was giving away free box-sets of cartons of milk with some purchases – although that's actually a fairly standard thing in China. Here are some photos of the scene in Beijing this evening: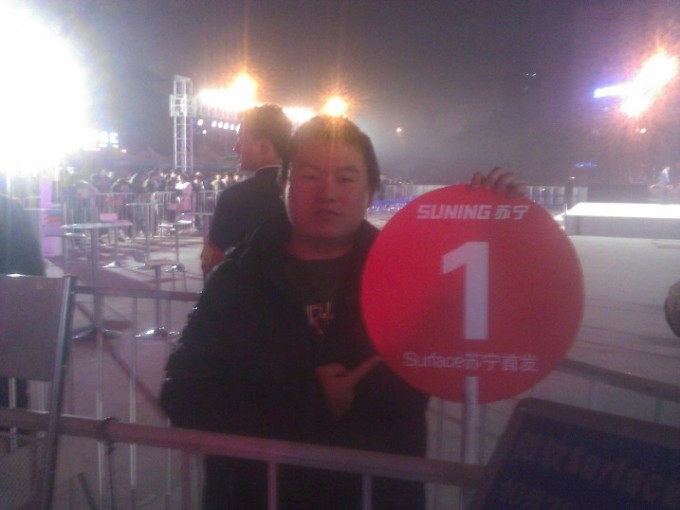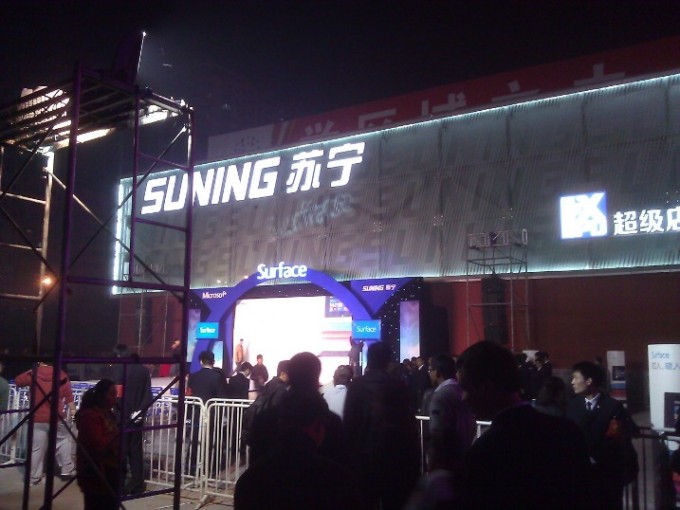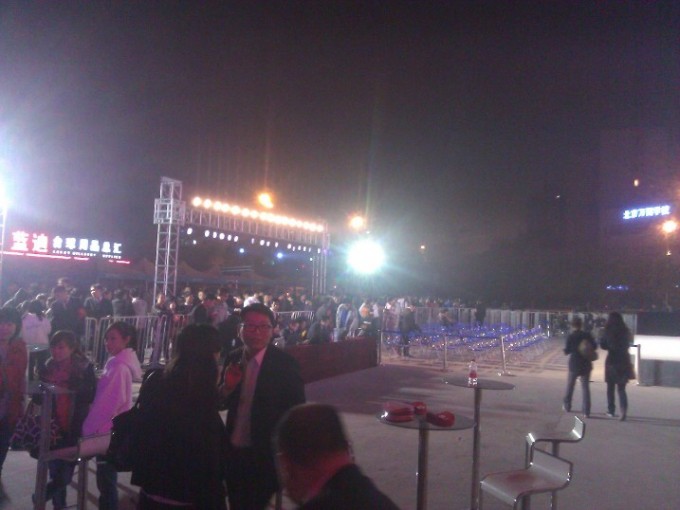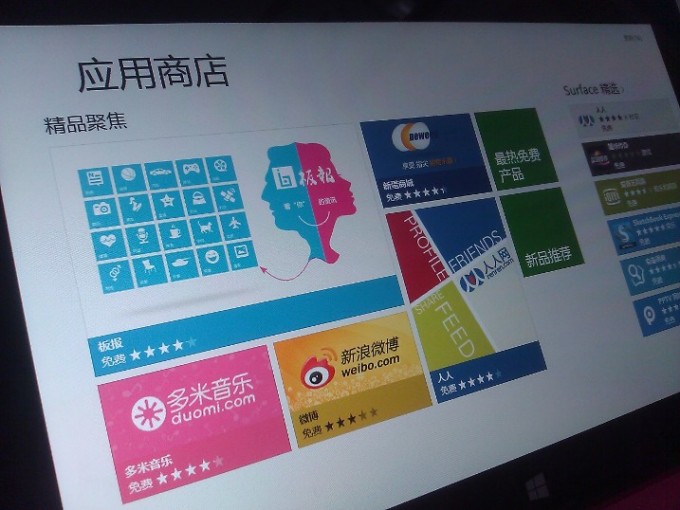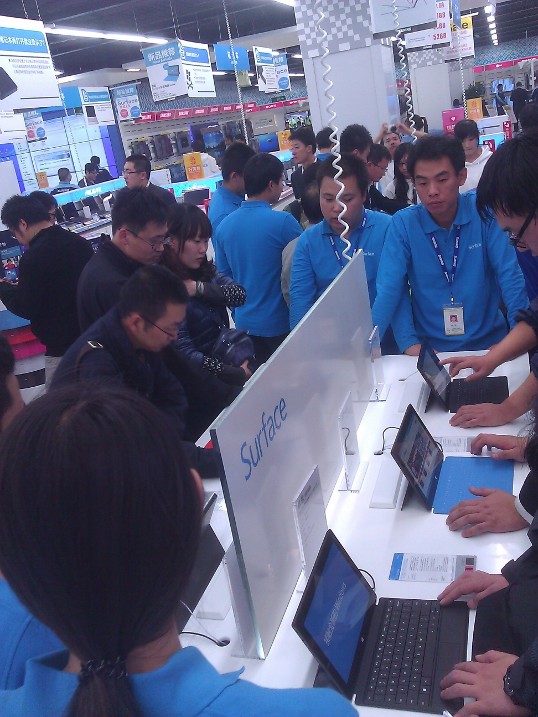 Microsoft (NASDAQ:MSFT) seems keen for Windows 8 to really take off in China, hoping to cut down on the significant rates of piracy in the country which has robbed them of revenue from Windows updates and the Office suite of apps. Windows 8 natively supports Sina Weibo, China hottest Twitter-like service, and has many big-name apps ready for the radical new Windows 8 interface.
[Thanks to Kane Gao, aka @chassit for the images; he's also a contributor at Chinese blog WPdang.com]