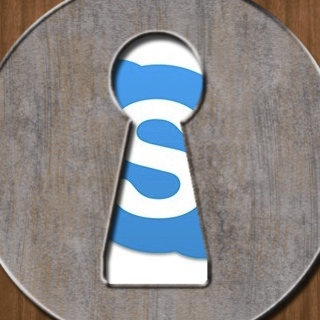 Microsoft (NASDAQ:MSFT) is under fire from dozens of rights advocates today in the form of an open letter to Skype which calls on the new owner of the VoIP service to clarify just how secure Skype is. Signed by the likes of Global Voices, the Electronic Frontier Foundation, and the China-oriented Great Fire blog, the letter demands Microsoft to also reveal any "surveillance and censorship capabilities" in the Chinese version of Skype.
Alleging that Skype might be the subject of intercepts by both US and Chinese governments, the open letter requests clarifications and some transparency from Microsoft regarding its TOM Online joint-venture version of Skype, which is foisted upon all Chinese visitors to Skype.com who get persistently redirected to skype.tom.com instead, and thereby download a different version of the Skype PC app. In a further sign that Chinese authorities would rather its netizens avoid the international version of Skype, the Skype Android and iPhone apps are apparently banned from the China iTunes and Google Play stores.
Watching you Skype
It's a tricky deputation for Microsoft to handle, as it risks Skype becoming shunned by journalists and activists around the world. Talking about the TOM Online partnership could also take Microsoft into controversial areas. Indeed, we've already seen TOM-Skype censoring Chinese users in the notorious case of sensitive keywords related to the 2008 unrest and riots in Tibet. Shortly after that, Canadian researchers told CNET:
TOM-Skype is censoring and logging text chat messages that contain specific, sensitive keywords and may be engaged in more targeted surveillance. What is clear is that TOM-Skype is engaging in extensive surveillance with seemingly little regard for the security and privacy of Skype users. This is in direct contradiction of Skype's public statements regarding their policies in China.
We spotted Tencent's WeChat app refusing to send certain sensitive keywords a few weeks back, albeit just for a period of about 48 hours, and Tencent later said it was a technical error.
With free speech online so under threat by nearly all governments, it would be a small but positive step for Microsoft, as the open letter demands, release Google- or Twitter-style transparency reports on information or surveillance requests that Skype complies with.