While many companies disagree with the use of social media at work, some companies have used it to their advantage.
To give a comprehensive look at social media activity among employees of the nation's largest corporations, NetProspex Social 50 analyzed 100,000 contact records of employees at the largest corporations in America. The results are out, and the winner went to neither Dell, the company who made $6.5 million from Twitter, nor Google, the company with the largest presence online.
Microsoft employees scored highest in terms of average number of connections across major social networks, tweets, users following, and followers per employee. Unsurprisingly, the list is also dominated by technology companies, and LinkedIn has the highest membership among employees.
If employees are sociable online, does it mean their companies are too?
–
Click to enlarge: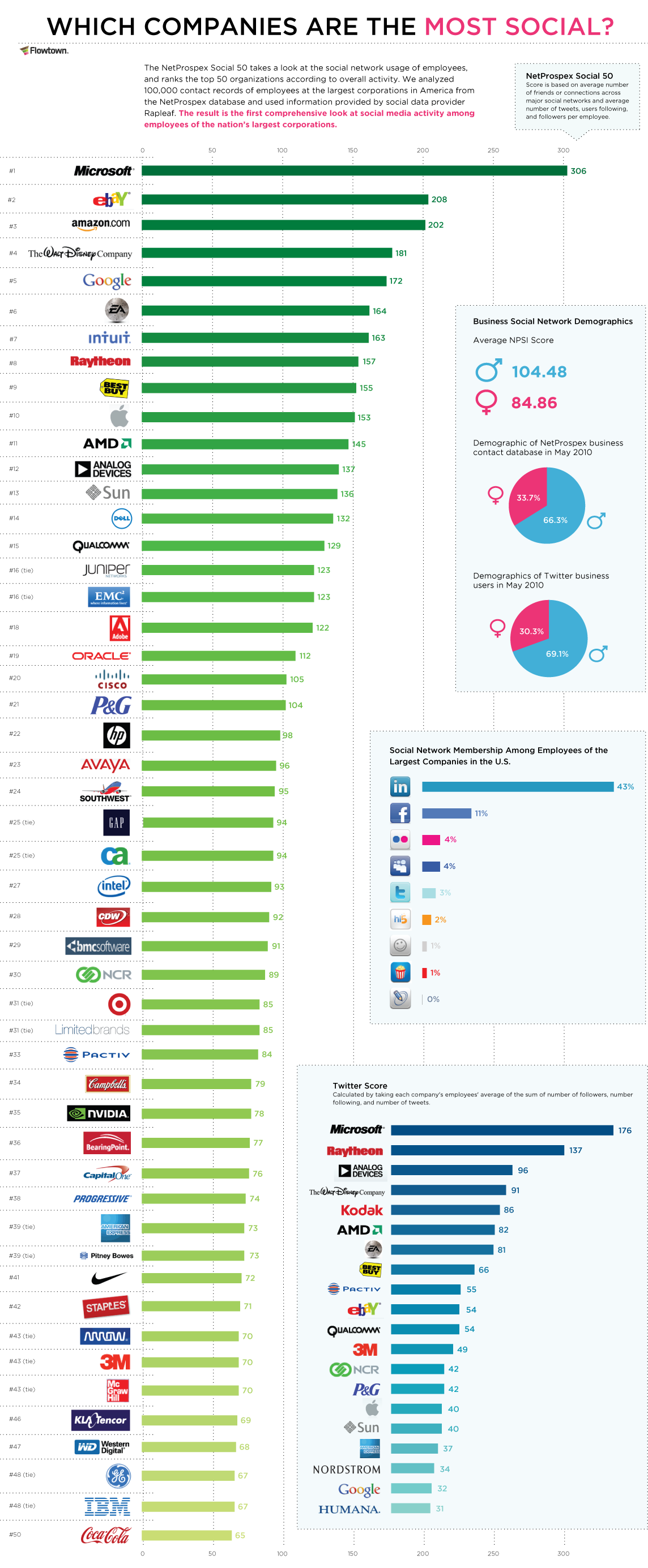 –
Source: Flowtown