Just two days after going live, the WeChat-integrated robot made by Microsoft Asia's Internet Engineering Academy has been blocked by Tencent.
The conversational AI project dubbed Xiaobing functioned as an official account that could be invited to chat with both individuals and groups. Think of it as a text-based Siri within WeChat. Users could type in a message led by "@小冰" to prompt intelligent dialogue from the bot based on Microsoft's semantic analysis, big data, and machine learning technology. In addition to being a chat companion, it could also be used for horoscopes, jokes, checking traffic, restaurant reviews, and other functions.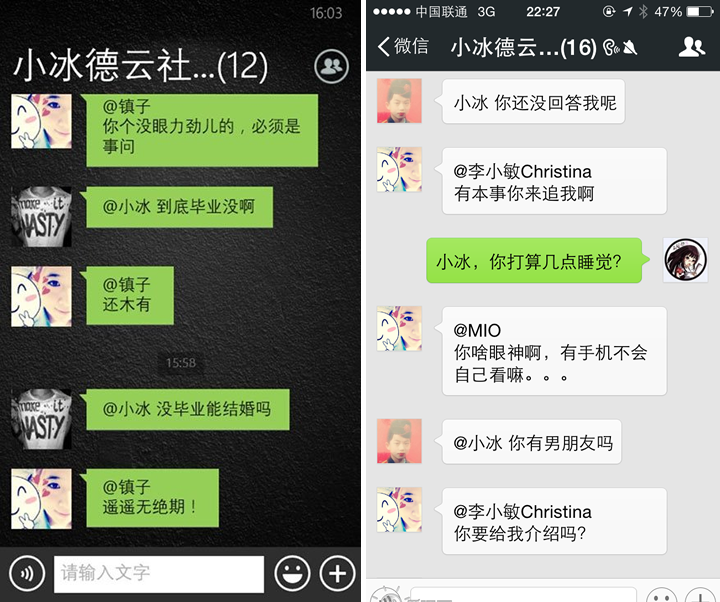 IFeng reports Xiaobing's beta version was already being used by "millions" of users when Tencent blocked the account yesterday. According to the article, a large number of users complained, fearing the app would steal the content of their chats. Tencent stated it lured users into registering for spam accounts and found other irregular behavior that violated people's privacy.
Microsoft promptly denied the accusations, saying it is a victim of paid propaganda slandering Xiaobing. In a rather dramatic response, Microsoft Asia called Tencent's decision a "mass killing" and asked users to "please help us bury her [Xiaobing]." Microsoft said its purpose was simply to bring joy.
When Microsoft first introduced Xiaobing, it said all content would be filtered to comply with Chinese laws and regulations.
A search on WeChat by Tech in Asia didn't return any verified Xiaobing accounts as of press time, but instead about a dozen fake copies. Microsoft invited Tencent to clear out the fakes and let Xiaobing back in.
Microsoft's statement concluded, "We will revive her again. Xiaobing generation two is nearing completion."
Update: Xiaobing has been resurrected on two other Chinese chat apps, Netease's Yixin and Xiaomi's Miliao.
(Source: iFeng)