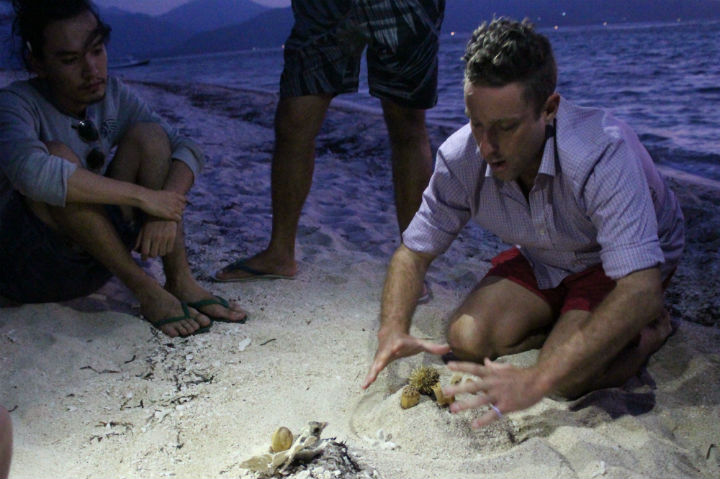 According to the founder of Bali's Deceler8 program Michel Bachmann, the main difference between his paradise-based "decelerator" and The Change School by his partner Grace Clapham is its target demographic. Bachmann says while he and Clapham cooperate on their respective projects, Deceler8 is "for fast-paced entrepreneurs who are juggling too many balls at the same time," while Change Ventur.es is more for people who need to figure out their career trajectories. Bachmann explains, "The average age of Grace's participants is around 25 to 30 years old, whereas mine are usually in their 30s and 40s. It's for people who have already built businesses."
As Bali is turning into a hotbed for expensive entrepreneur getaways, team building seminars, and even startup accelerators, the word "decelerator" has become the latest buzz word in Indonesia's premier holiday destination. Startup founders may wonder what, if any, benefits derive from a program that slows you down. According to Bachmann, the concept resonates most with an international community of founders whose startups and developed ventures have begun to burn them out. Bachmann explains:
Two years ago we kind of coined the term 'decelerator.' People were intrigued by what deceleration really means. We see it as more of a movement for entrepreneurs to unplug and be in an intimate space surrounded by peers to help them refocus on what really matters. You could compare it to the 'slow food' movement. It's a chance to go deep on every level."
See: The Change School in Bali helps entrepreneurs slow down to speed up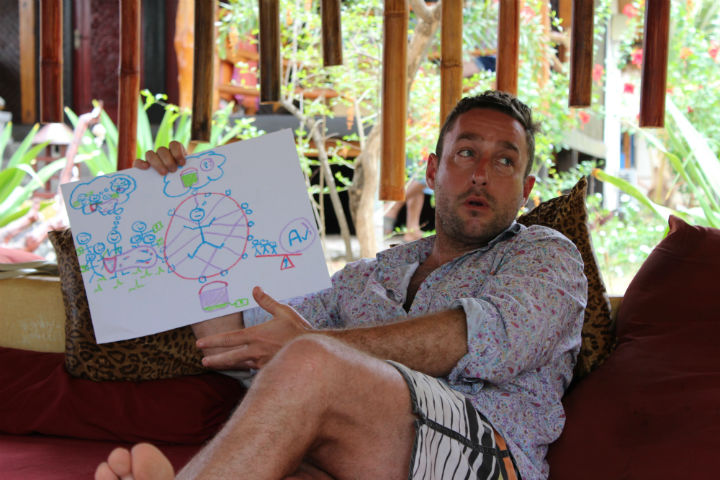 Deceler8 begins with a five-day, peer-driven learning retreat that prohibits the use of phones, computers, and the internet, a time Bachmann says is used for "refocusing." The program then moves to a week of coworking and prototyping new ideas in Bali's famous Hubud coworking space. When Deceler8 is finally all said and done, participants schedule a monthly virtual check-in with a fellow member to stay accountable for the goals they set at the end of the program. Bachmann says the first program reunion will take place this year at the Burning Man music festival in Black Rock City, Nevada, at the end of August.
At the moment, Deceler8 runs for 10 days and only accepts 12 to 15 curated applicants per program cycle. Bachmann says Deceler8 has not actually incorporated yet, and remains his own private project with the entrepreneurs he, Clapham, and fellow partner Eddie Haran select. The normal cost to join Deceler8 is €1,480 (US$1,993) per person (twin bed plus shared room), or €1'850 (US$2491) for a private room. According to Bachmann, there is a 15 percent discount for applications that come in before the end of July. For the first pilot program, 12 out of more than 50 applicants were chosen from countries like Saudi Arabia, India, Australia, Italy and the US.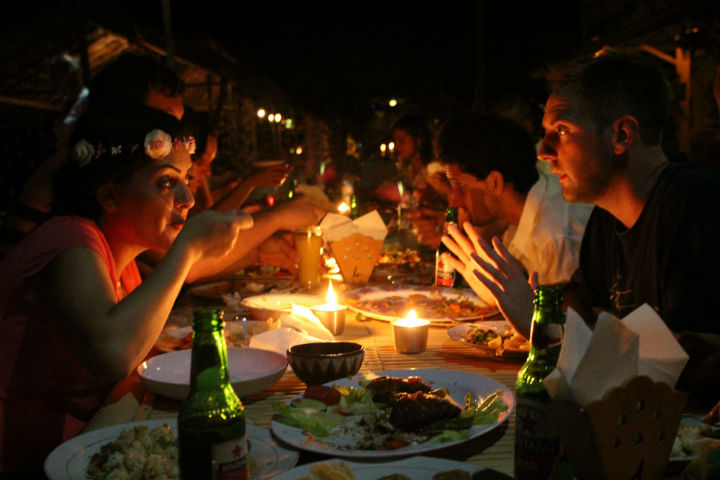 Bachmann's operation in Bali is still serving as the beta testing phase. Before setting up in Bali, his initial prototyping phase took place on the nearby island of Gili Air last October. Bachmann claims he wants to run the program twice before deciding to open new chapters in different locations around the world. He says, "For the moment it belongs to me as a brand, but if it sees success this year, we will think about how to incorporate and scale around the world. We've received requests from Mexico and other places to replicate the concept."