Update (September 15): Results of a coroner's inquiry into Radtke's death have been released, reports the Straits Times. The report states that no foul play was involved, though the coroner found out that she intended to end her life with a fall from a high-rise building. She was in a state of stress and anxiety, departing from her usual cheerful disposition. Police reports indicate that she researched methods of committing suicide.
Update (Mar 6, 1pm): Police has classified this as a case of unnatural death. No foul play is suspected, and toxicology test results are pending. More details about her death have been added.
Update (Feb 27, 3pm): Article edited to emphasize that investigations are ongoing. While suicide has been suggested, it is not a certainty.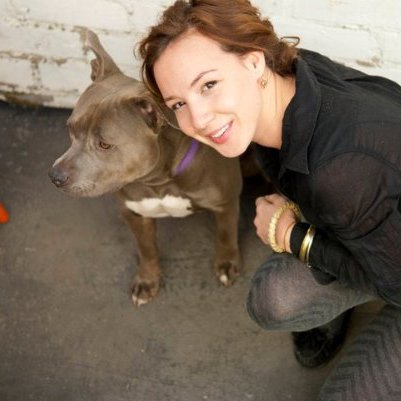 The startup community has lost one of its own. Autumn Radtke, CEO of First Meta, a Singapore-based virtual currency trading platform that allows users to sell bitcoin, has died on February 26, Tech in Asia has learned. She was 28 years old.
Radtke was found lying motionless at the second-level parapet of an apartment block at Cantonment Close at 7am. She was declared dead on scene by paramedics.
Circumstances surrounding the death is unclear.  The Police have classified this as a case of unnatural death, which can be caused by an accident, misadventure, or suicide. Preliminary investigations indicated no foul play, but toxicology test results are pending.
According to Reuters, the American was struggling with personal and professional issues, one of which was the fact that First Meta had not gained traction as hoped.
Friends and colleagues that Reuters spoke to could not agree on whether the collapse of bitcoin exchange Mt Gox had anything to do with her death. While a friend stated that Radtke had substantial exposure to the price fluctuations of the digital currency, another colleague stated that bitcoin did not come up in conversations prior to her death.
Before joining First Meta, Radtke was a director of business development at XFire, a company that connected gamers through communication tools. Prior to that, she was the co-founder of Geodelic, a California-based startup that provided location-based services on smartphones.
First Meta has issued the following statement:
"The First Meta team is shocked and saddened by the tragic loss of our friend and CEO Autumn Radtke. Our deepest condolences go out to her family, friends and loved ones. Autumn was an inspiration to all of us and she will be sorely missed."
News of her death has spread onto Twitter and Facebook, with friends and acquaintances expressing shock.
Stunned by the news that entrepreneur and all around beautiful person, autumn radtke, committed suicide. Doesn't make any sense.

— Josh Felser (@Joshmedia) February 26, 2014
Why? Just… god…. So sorry for the family and friends of Autumn Radtke. So awful.

— Chris Tacy (@cbtacy) February 26, 2014
(Editing by Willis Wee)