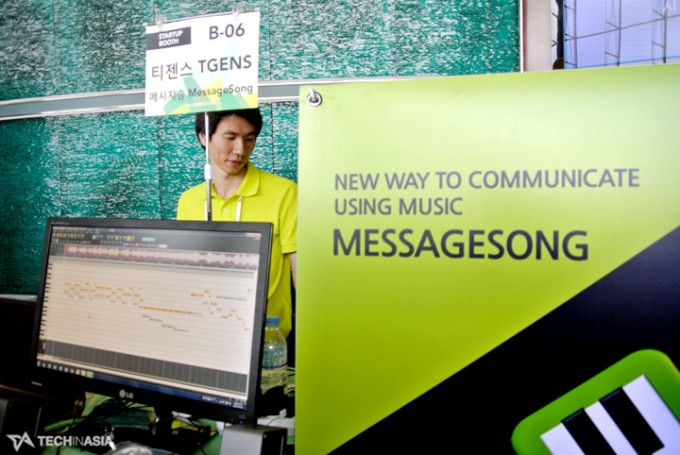 Images, memes, and videos are great ways to communicate digitally. But MessageSong has a new proposition to add color to digital communication by customizing songs to suit your communication needs. TGENS, the company behind MessageSong, is pitching and exhibiting at beLaunch and its product does exactly that.
To send a customized song, users can simply pick a song from their list, type in their customization, and digitally send it to friends through social networks, KakaoTalk, email, and more. You can see a "Happy Birthday" sample here.
The app is available both on iOS and Android but is only in Korean language. Songs listed on MessageSong are also only in Korean as the team wanted to focus its efforts on the Korean market before moving abroad. MessageSong has over 500,000 downloads so far. TGENS also offers Vocalina which is the desktop version of MessageSong.