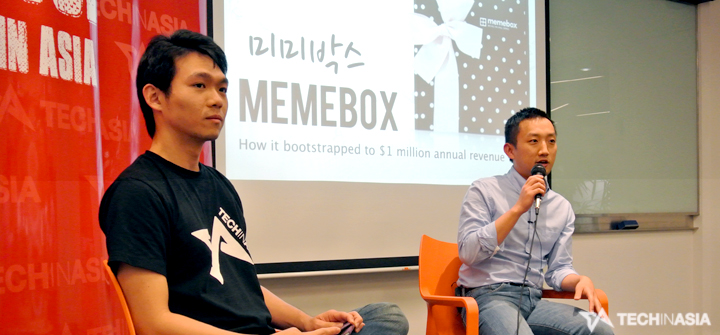 Last Thursday, we had our second ever Tech in Asia Meetup in Singapore. This one featured Hyungseok Dino Ha, CEO and founder of Memebox Korea. To those who are not familiar with Memebox, it is basically the Birchbox of South Korea- a beauty sample subscription e-commerce service that is currently leading in terms of market share.
During the session, we were pleased to have Dino share with us his startup story, as well as providing insightful (and honest) answers to the questions posed by our audience during the Q&A segment.
Here are the highlights just in case you have missed the event. You can also watch the full video at the bottom of this post.
Humble beginnings
At the beginning, the three co-founders raised about $35,000 which Dino mentioned was not a huge amount of money, but just enough to get it running for about two to three months. They did not raise investment during the early stage because they simply did not have the luxury of time to prepare financial statements or reports for VCs. Thus, they decided that rather than wasting time preparing such reports, they'd focus on running the business.
In the first month, the Memebox team achieved $19,000 in revenue, followed by $54,000 in the second and $180,000 in the third. And so they accumulated sufficient funds to get the business going.
Hiring and motivating staff with few resources
In order to bootstrap, their first strategy was to hire interns from university and college at a salary of about $200 per month. Though it was really low, the interns still accepted the offer. Memebox retained their talent by keeping their promise on subsequent pay raises. As for the co-founders, they took home a salary of $700 each month.
Dino mentioned that in Korea, startups are a megatrend among intelligent people. Their main motivator is not the money, but the ambition of wanting to build the future. In fact, the first questions these talented individuals posed to the company was about the vision and culture, not about their salary and employee benefits.
Memebox marketing tactics
Dino emphasized that the co-founders' DNA is in sales. For the first six months, they didn't believe in hiring any engineers or designers, and instead outsourced everything cheaply. Thus in order not to lose focus, they invested only in hiring sales people at the start as an excellent sales team will drive sales.
Furthermore, they focused mainly on partnering with great brands, thinking that if they have good products on the site, subscribers will naturally start pouring in. No investments were made in Google Adwords, but instead, they engaged on social platforms such as Facebook and Twitter to spread the word on Memebox.
Complimentary Memebox samples were also distributed to bloggers to review, and Memebox also entered into a revenue-share model partnership with a Korean television talk show called Get it Beauty.
Another interesting fact: the company also roped in the famous entertainer PSY to collaborate for a special Memebox called PSY Energy Factory without having to fork out a single cent.
Before seeing the video of the Singapore event, you might like to know our next Meetup is back in Jakarta on Thursday May 16th, featuring Lichi Wu from Millennial Media who'll share tips on mobile app monetization. You may refer here for event and registration details. We certainly hope to see you there! Here's the Singapore Meetup video in full:
Not forgetting, a huge thank you to our awesome Sponsors:
---
Corporate sponsors
---
---
VC sponsors
---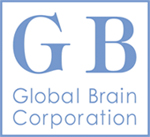 ---
Startup sponsors
---