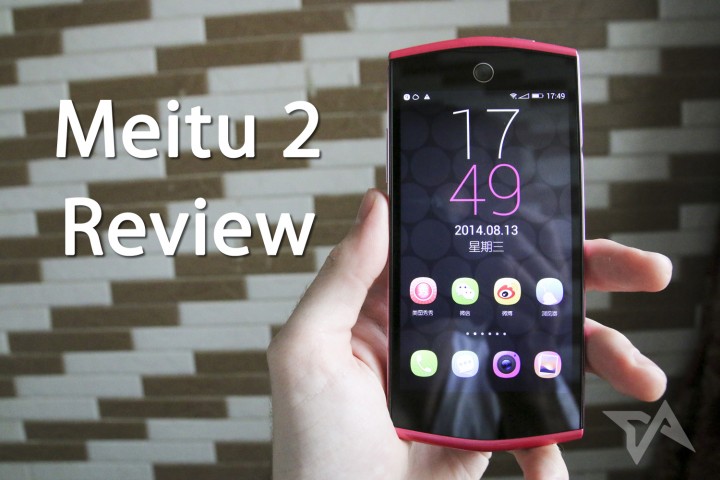 Unless you're a huge, established manufacturer, making a one-size-fits-all smartphone – or any hardware, for that matter – is getting tougher and tougher. But there are still fortunes to be made in niche products, especially in huge markets like China – where a niche group can outnumber a small country.
Meitu aims to cash in on China's young female demographic with its lineup of photo and video beautification apps and its latest flagship smartphone, the Meitu 2.
Let's start by saying that when you put the Meitu 2 side by side with similarly priced or even cheaper smartphones, the specs fall short. But keep in mind that your average 16-year-old Chinese girl probably isn't going to spend hours poring over specifications and reading multiple reviews. For them, this phone could be the perfect fit.
Here are the specs:
MeiOS based on Android 4.2.2
13MP front and back cameras with front and rear flash
1.7 GHz octa-core MediaTek CPU
4.7-inch, 1280x720p screen
2GB RAM
16/32GB internal memory, no expansion slot
2300mAh non-removable battery
Nano-SIM slot (can't use micro or standard SIM)
3G WCDMA compatible, no 4G
Cameras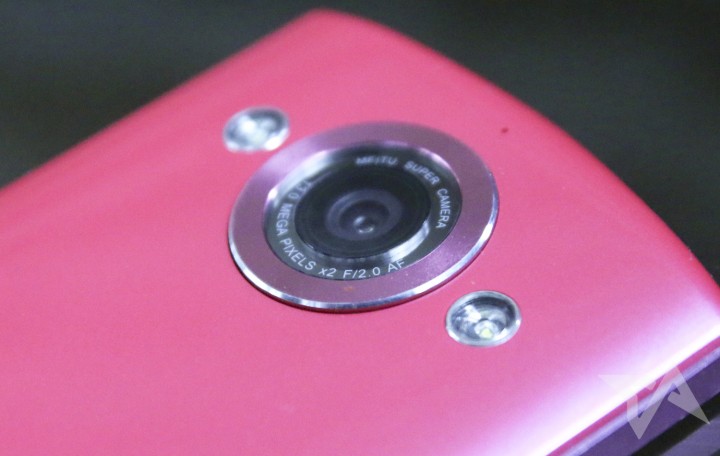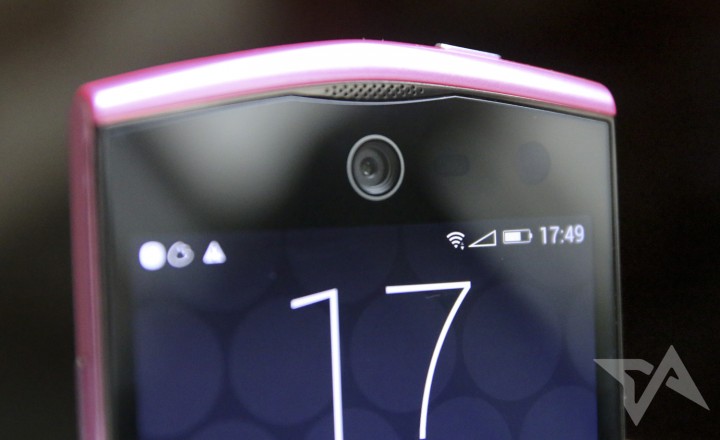 If you're buying this phone, you're probably doing it for the cameras. The Meitu comes equipped with 13 megapixel shooters on both the front and the rear, making it a selfie-taker's dream. The default camera app is directly integrated with Meitu's suite of photo editing apps. Even without touching up your photos, the phone will make your skin whiter and smoother, your body slightly slimmer, and your blemishes will vanish. A physical button specifically for taking selfies is built into the right-hand side of the phone for quick snaps.
Obviously, the colors and details aren't what you'd call true-to-life, but they do make you look great. Of course, you can swap out Meitu's camera app in favor of something a little more realistic, but you'll have to manually load it from the gallery into the editing apps. For some reason, the Meitu app can zoom out further, getting a wider shot than when I tested Camera360 on the phone.
Meitu claims the camera works well in low light, but I found it tough to get clear pictures of anything that wasn't standing absolutely still. The image stabilization in dim light just doesn't function very well, even with a decent f/2.0 aperture lens. The photo is snapped as soon as you hit the button, but there's noticeable recovery time afterward.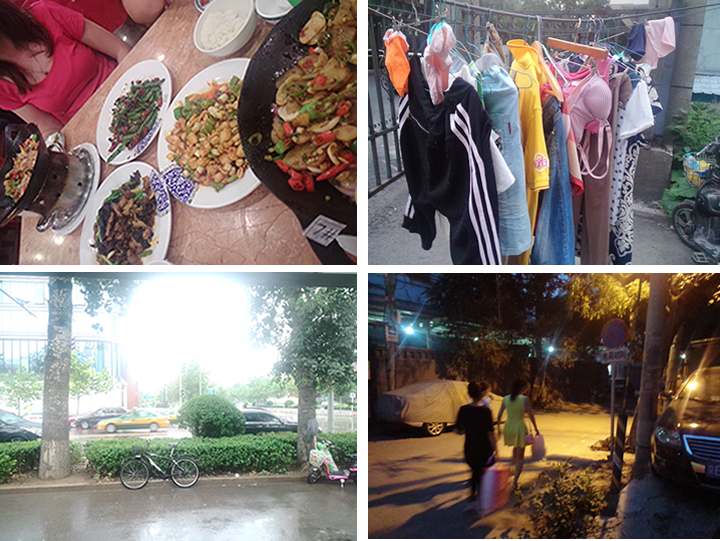 With default settings, the Meitu 2 is fantastic for selfies and does okay with snaps of food, but it falls down on action pics and landscape shots. Backlight and whites noticeably wash out onto the foreground, and colors that aren't already vibrant look even more dull.
Look and feel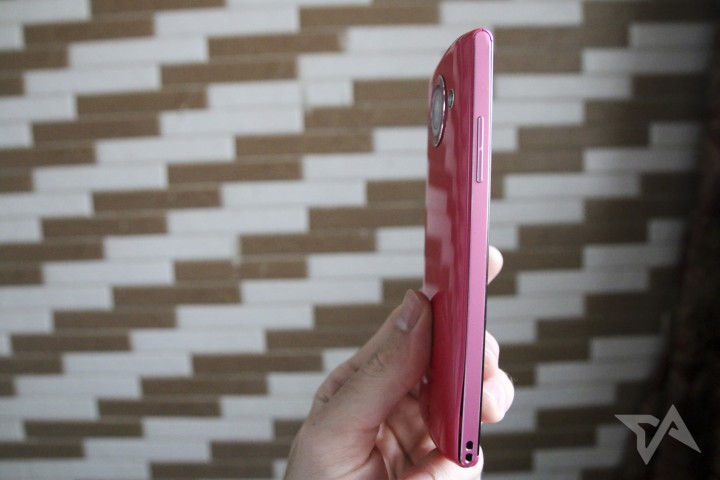 Pink. The phone is very, very hot pink. That's the first thing you notice, then perhaps the huge camera and dual flashes on the rear. You can also buy it in white, but the pink suits the phone's loud and fun vibe.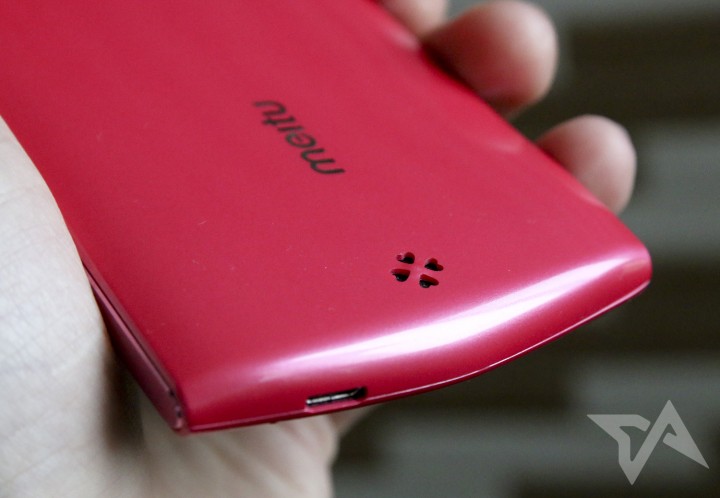 The Meitu 2 actually feels quite solid, if a little heavy. It's a bit thick, even fatter than my OnePlus One, which touts a larger 5.5-inch screen.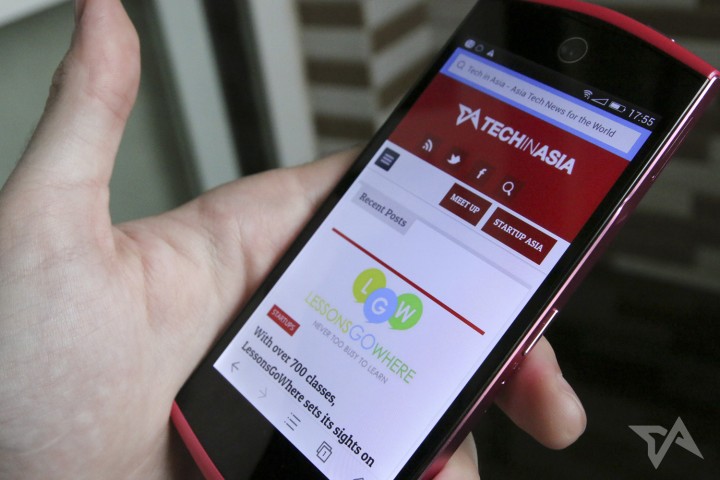 I like the curved, bubbly top and bottom of the phone, but there's too much unused space between the edge and the screen. The screen bezel is a bit fat as well. The left and right edges of the phone, along with the buttons, are plated in metal. A nice touch, except a short fall off a folding chair left a noticeable dent in the side. I apologize to Meitu for damaging their test model, but at least readers will know not to hammer in any nails with it.
The back of the phone is also curved, keeping with the designer's "bubbly" feel, but it's a bit slippery.
It might not be the most ergonomic phone in the world, but you certainly won't mistake it for a Galaxy or iPhone.
The 720p screen might be off-putting for some, especially with cheaper phones offering 1080p displays, but it still looks pretty crisp below the 5-inch display mark. Brightness was never an issue, and it's easy to see even in broad daylight.
See: Xiaomi MiPad is a pretty package for just $240 (REVIEW)
Performance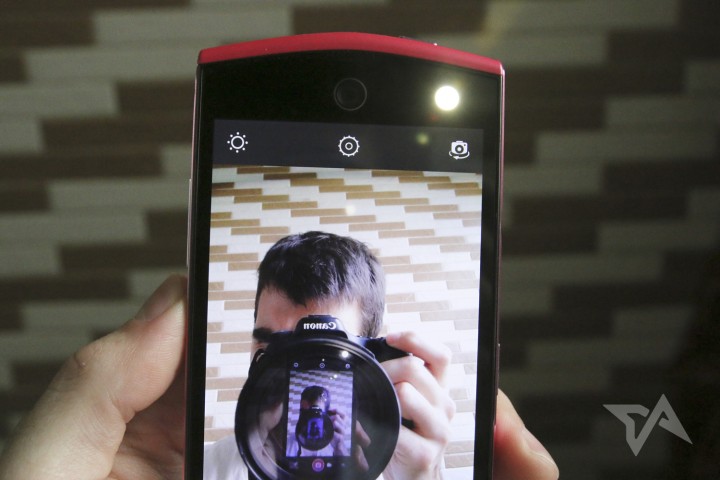 That lower-definition display combined with a massive MediaTek octa-core CPU means everything runs insanely quickly. I was amazed at how fast I could render a video into a GIF using Meitu's specialized app. Games load in a snap and play without stutters. All that power comes at a price, however. With a mediocre 2,300mAh battery that can't be removed, you'll probably want to invest in extra chargers to leave at work or in your car.
While games run without hiccups, playing a 3D or other resource-intensive game makes the phone quite hot and will have your hand sweating after five or 10 minutes.
MeiOS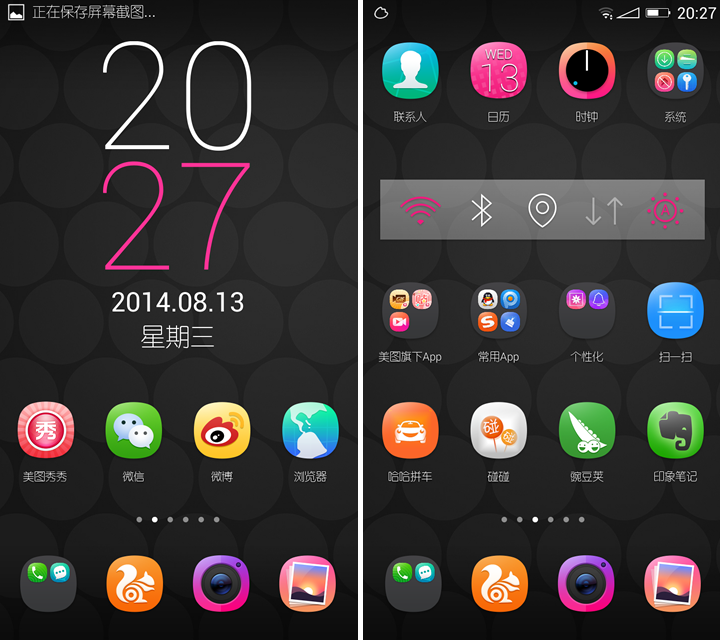 MeiOS is built on Android Jelly Bean, which is one update behind the latest version of Android. That said, Meitu has done an excellent job tying its photo software into the phone's hardware to create it's own custom skin.
The look of the OS matches the phone's exterior: cute and bubbly. Icons have heavily rounded edges, pinks and purples decorate widgets, and even the sounds tinkle like the thing is full of fairies. You won't get a ton of customization tweaks, but a few different themes are available.
Functionality on non-photo apps could use some work. During my time with the phone, several apps crashed or froze and needed to be restarted. A few bugs, even in mainstream apps like WeChat, were quite minor but added up to a less-than-seamless experience.
Conclusion
At RMB 2,199 (US$357) for the 16GB and RMB 2,399 (US$390) for the 32GB, the Meitu 2 is a no-buy for the general public. With other Chinese phone makers offering better specs at lower prices, including the upcoming Xiaomi Mi 4, we can't recommend this phone to anyone except the most hardcore selfie takers. If you're looking for a phone for your daughter, niece, or sister, I'd suggest buying the Mi 4, using the extra cash to buy a pink back cover, and installing all the Meitu apps (which are free).
But as we mentioned before, the kind of person who buys this phone isn't buying it for specifications: they're buying for the eye-catching looks and their own image positivity. This will be a must-buy for many teenage Chinese girls.
The Meitu 2 is available only in China via recurring flash sales on its website, and has no English or international version.
Meitu 2 pros
Unmistakable eye-catching looks
Amazing for selfies
Good integration of hardware with Meitu apps and software
Meitu 2 cons
Cameras not so good for non-selfies
No 4G
MeiOS is buggy, built on an older Android version
Poor battery life without option to expand
Priced above cheaper phones with better specs
See: 10 best selfie apps to capture that perfect closeup