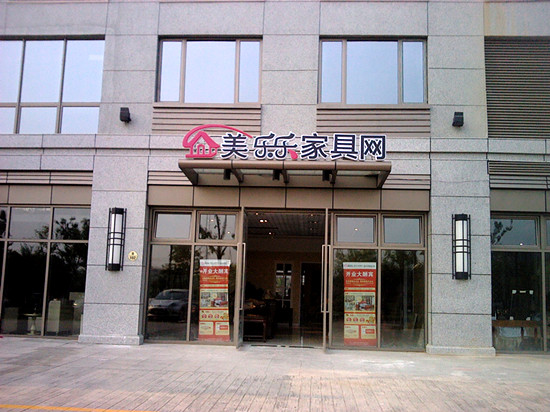 Chinese home furnishings e-tailer Meilele has announced that it has put to bed US$40 million in second-round funding. The significant investment was led by Singapore's Vertex Venture Holdings, with Lightspeed Partners, Xianfeng Huaxing Group, LionRock Capital, and KTB Ventures also taking part.
Meilele was originally started back in 2008 as a store within Taobao, China's biggest consumer-to-consumer e-commerce site, before then setting up on its own as a B2C service. Quite unusually in this sector, it then branched out into the world of bricks-and-mortar retailing with, so far, over 50 stores (pictured above) around the country. The company has plans to double that, and says it expects sales to total more than 1 billion RMB ($157 million) in 2012 from both its online and offline ventures.
Out of China's very numerous specialist e-commerce sites, only a handful have taken their brands offline. One notable example is Redbaby, the children's clothing website.
The lead investor in this Meilele round, Vertex Venture Holdings, is a subsidiary of the Singaporean government-owned sovereign wealth fund Temasek Holdings. The latter fund is also a major shareholder in China's e-commerce giant, Alibaba Group, which will soon buy back a large part of Yahoo's stake in it.
[Source: Donews – article in Chinese]