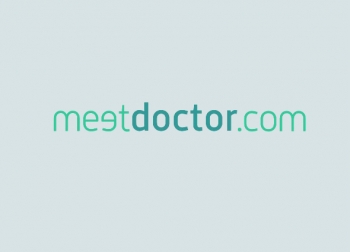 MeetDoctor is an integrated web service platform for patients and health service providers in Indonesia. It was one of the finalist for Asia's Top 50 Apps, and just this past week it officially released its beta version.
It features online health consultation, medical articles, as well as a health services directory. Dr. Adhiatma Gunawan, the CEO of MeetDoctor, explained:
Most of us are spending quite a lot of time waiting to see doctors. We're trying to create an efficient way to search health information by giving flexibility to all patients to access information about health anytime anywhere through the digital platform.
Members can ask questions about their health condition and there is a team of doctors that are prepared to answer the questions. In addition other members can provide some answers too.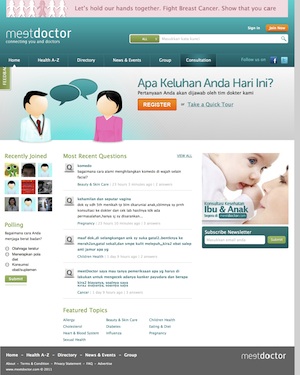 In the near future, MeetDoctor will provide an online private consultation service between the patient and the doctor according to a specific schedule. Members will be able to book a convenient time to have their consultation, and they will subsequently be provided a virtual chatroom.
Users can also look up hundreds of articles which have all been reviewed by doctors. By searching the directory, users can easily find nearby doctors or clinics too. You can do a filtered search to find specific doctors, hospitals, clinics, or any health institutions based on the location or even the doctor specialization.
If MeetDoctor can integrate their services and add a booking feature, I think they can be as big as US-based ZocDoc. MeetDoctor could also certainly benefit from a mobile app as well, which would provide handy access to medical information on the go.