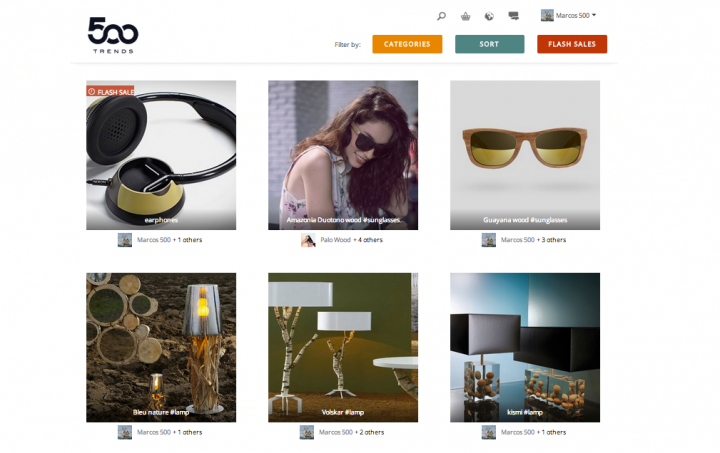 Lots of startups around the world have combined e-commerce with social elements, hoping that person-to-person engagement can entice users to shell out a few bucks on a cool item. It was only a matter of time before this model hit Thailand, and now it has, with the arrival of 500Trends.
500Trends is a marketplace for users to buy clothes and accessories. The startup concept was established by Marcos Ferrer and Yod Chinsupakul of Wongnai, the Yelp of Thailand, along with other alumni of the esteemed UCLA B-School – and now the e-store is live.
500Trends is not just a normal shop. It's all about social commerce. Imagine Amazon with a mix of Pinterest and Instagram's interface and functions, but it only sells popular fashion items that people vote they want to have in the store.
How it works
500Trends allows users to follow friends or brands for fashion trends. Both users and brands can clip or post the items they like or want to promote on the site.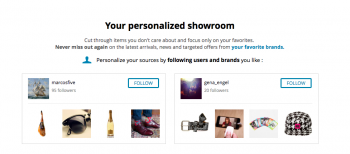 Then users get to vote or comment on those items. 500Trends, then, will negotiate with brands to get the popular item at a better price to make it available on the site. Users will get a notification once the items are available then they can click to purchase from the site.
It sounds like a lot of work, but the startup has high hopes for this kind of social integration. It believes that people would be willing to share and promote the products on their social channels if they really want the products or they want the discount. And that's how they can alert the popularity of items to the brand and negotiate a better price for its customers.
Exclusive-style concierge club
Right now, membership is invite only. However, the number of users and invite requests is growing fast as members get some kind of perks or credits when they invite others to join up.
Launched less than one month ago, 500Trends has around 10,000 members with over 1,000 partner brands right now, according to Marcos Ferrer. The startup wants to see the number of users reach 50,000 users by the end of the year.
Timing problem
Social sharing and voting to get a product you really want sounds good, but what if a customer sees this product somewhere else while waiting for what he/she voted on to appear within 500Trends? Marcos explained to Tech in Asia:
It matters that people need to work for that item. It creates a gamification concept. If the person wants the item fast, then they have to share it with more friends. The items that get most interest are the only ones we will negotiate to get the discount for consumers.
So, in theory, the level of engagement will keep shoppers sticking around. In order to make the e-store more interesting, the company also offers brands that are not available in Thailand such as Cheap Monday and Palo Wood Sunglasses.
500Trends adds new for-sale discounted items every day. The average fashion item gets 40-50 'trends' (votes) before the startup starts negotiating with the brand.
The startup is looking for a $1.5 million series A funding and is in talks with a few investors right now.
(Editing by Steven Millward)