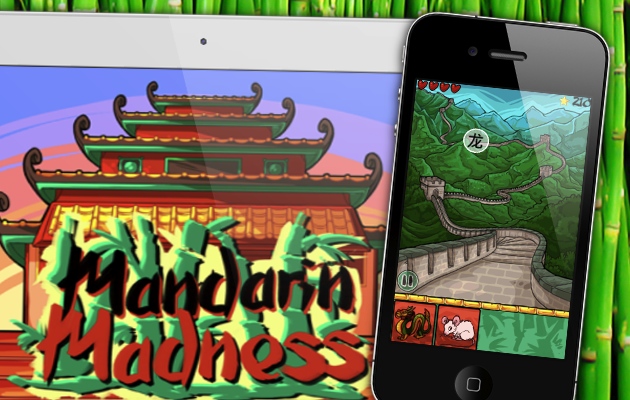 Chinese characters can look like arcane codes, cryptic communiqué, that conspire to obscure the meanings of an ancient culture. But new, hi-tech tools can help anyone wrap their ears, eyes, and tongues around those swoops and shapes. The Mandarin Madness app, from the Australian startup Native Tongue, is one such tool, which aims to help total beginners grasp the simple sound and meaning behind many common characters. Plus, the app – now newly launched on iPhone and iPad – has game-ified the activity of learning, with points, flash cards, and 'lives.'
Native Tongue's CEO, Matthew Ho, tells PO that his team-of-three startup won Australia's first startup weekend competition in May 2011, and then went full-time in readiness to launch the free Android app at Techcrunch Disrupt Beijing back in November. There a pro/paid version for Android as well. This approach was taken, Matthew says, so that the team could "release new features, gather user feedback, iterate and test the product" on Android for a couple of months before incorporating that all into the iOS versions which came out last week.
Unlike the freemium model chosen by so many apps and games, the Mandarin Madness app is not free, but costs only 99 US cents on both platforms. Matthew adds that, in the Android Market, the "proportion of paid downloads to free downloads in the US is 16 percent," for his team's app, which is a better than average conversion of 'lite' users into paying customers.
---
Game-ified Learning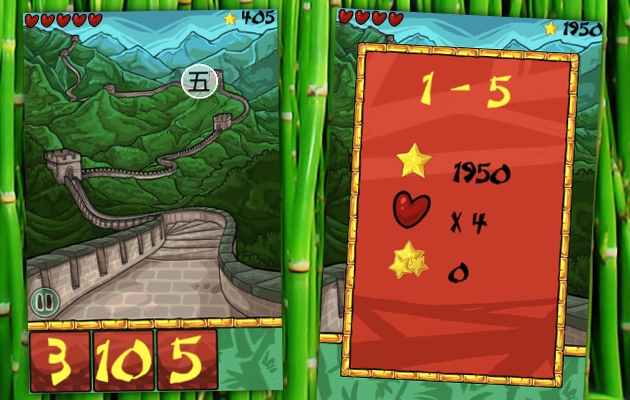 The app itself goes for total immersion of the user, preferring to immediately tie the Chinese character to the sound, with no Anglicized text – known as hanyu pinyin – or translation as an accompaniment. The focus is totally on sounds and images, with Chinese characters dropping slowly down the screen (as pictured above), giving you about five seconds to hit the right flash card and not lose a life in the gaming element of the learning. As it's for beginners, and all about fun, there's no writing – just aural and visual recognition.
Matthew explains:
Our products are designed to be a game from start to finish so you learn as a by product of playing the game and have fun along the entire journey. Other apps in the marketplace use more traditional techniques whereby the second language is taught by translating from/to the user's native tongue.

[Instead] we have minimized the text. […] We have devised an innovative approach to language learning designed to be "Native Tongue agnostic," with no translation that uses visual and aural immersion instead, similar in philosophy to Rosetta Stone.
And so the app's nicely-drawn and cartoony visuals come to the fore. As a bonus to the developers, there's very little localization to be done when developing the app for new markets.
Native Tongue plans similar apps for the learning of English and Spanish, as well as expanding the vocabulary range from just objects/nouns to adjectives and more complex grammar as well.
There are paid versions for iPhone, iPad, and Android devices, plus Android users get a 'lite' version for try-out purposes. Get the links from the Mandarin Madness homepage.