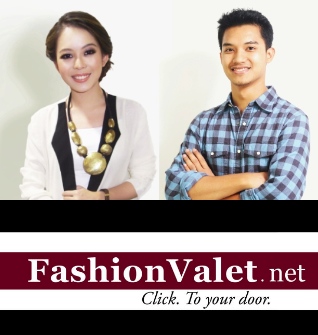 Season two of the Malaysian startup pitching TV show Make The Pitch has just wrapped up with two of the six finalists securing some serious seed funding from MyEG (MYEG:MK), the e-services provider that also backs the TV show. The larger of the two investments was made into the clothing e-commerce site FashionValet.net, which has secured RM1 million ($326,000) in funding from MyEG.
From its Kuala Lumpur base, FashionValet's marketing manager Marissa Zamani tells us that the startup has "over 10,000 users, and over 150 brands" on board now, which is way up from 10 fashion suppliers/partners just over a year ago when the site was first conceived – way before the recent TV show appearance. It sells male and female clothing, shoes, bags, and accessories.
Marissa explains that the two founders of FashionValet, Fadzarudin Anuar and Vivy Yusof (pictured above, with Vivy on the left), "had to go through three rounds of presentations and Q&A between us and the [Make The Pitch] panelists throughout the whole show," and then "all negotiations were done on the TV show and the [funding] deal was made on the spot in the finals."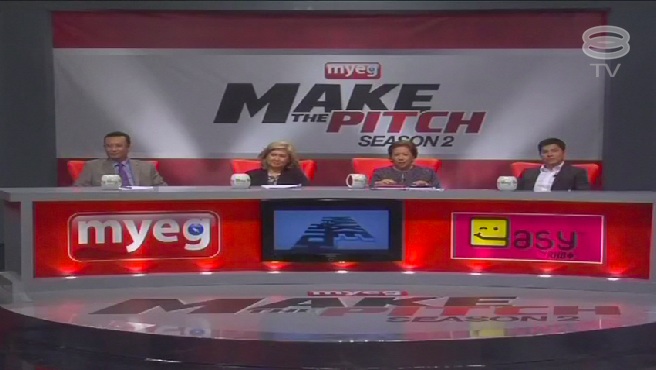 As much as we love to see startups moving quickly, that sounds pretty terrifying. Like with Singapore's similar Angel's Gate reality TV show for startups, that kind of high pressure, high-speed deal is risky – after all, funding is not just about the money, but also your rapport with the VCs who should also serve as quality mentors.
Anyway, the show allowed Fadza and Vivy to show their mettle, and they impressed the Make The Pitch judges by getting sales to grow 15 percent in the first six weeks of the show's airing.
FashionValet is up against some strong fashion e-commerce rivals in the region, such as Rocket Internet's Zalora. Co-founder Fadzarudin Shah recently penned an interesting blog post about dealing with major competition. In it, he writes:
My response is simple: Having huge competitors play in the same space only further validates that there is a huge opportunity available. So forget about getting bogged down by a brand that suddenly blankets the websites you visit with their ads. Instead, now is the time to show potential clients and investors what your website could be. If you are scared of competitors, you will always be behind them in the pack. Take it as a challenge and enjoy the ride.