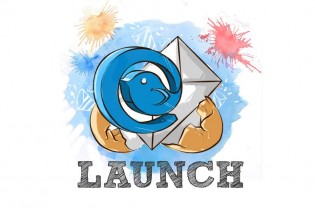 Developed by a team based in Bali, email app MailBird launched its public beta version yesterday. Cited by media like LifeHacker and TechCrunch as being similar or simply inspired by the prominent email app Sparrow for Mac, MailBird can be a good email alternative for Windows users.
MailBird is a good option if you'd like to use a slick email client similar to Sparrow on Windows. It has similar design, good overall functionality and ease of use.
One unique thing about MailBird is that it offers third party developers the ability to build and sell new features on top of the app. It now supports Google Calendar and Dropbox (pictured below), and co-founder Michael Bodekaer told us that they are looking to integrate with other popular 'getting things done' apps. Another upcoming feature is an email dashboard called "Wingman" which lets you monitor your productivity, measuring – for example – the time you spend on composing emails.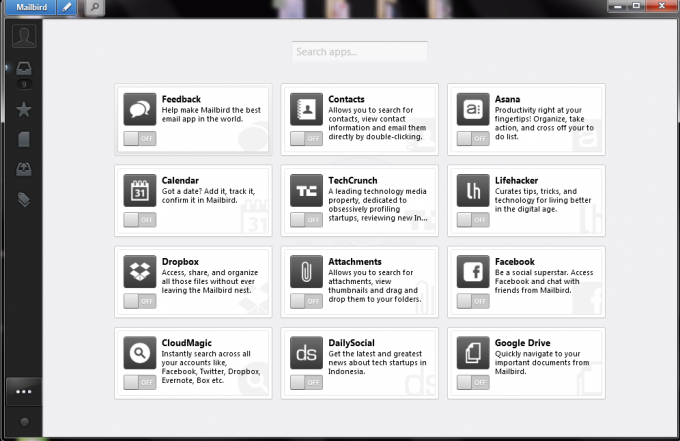 Since becoming one of the finalists of Sparxup 2012, the MailBird team has been quiet thus far testing its private beta version among 3,824 users. And now that it's out for the general public, Michael is optimistic that they can get one million users by the end of 2013.
Co-founder Andrea Loubier believes that what sets Mailbird apart from the rest is its focus on Windows platform and not messing it up by wanting to be on every OS. The choice to be on Windows is also a calculated one as Andrea identifies that the OS still holds 92 percent marketshare worldwide.
While Mailbird's premium version would cost you $12 per year, you can give the app's free version a try here. That version includes ads and "sent by Mailbird" signatures. The team also plans to roll out a business version to cater to more than five people, and will charge $9 per user every year. And even before the app was publicly beta launched, Mailbird already had quite a few users pre-ordering the product.