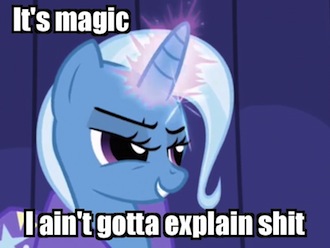 Silicon Valley has made a big impact on Asia. A good impact, of course; but I feel it's somewhat impractical. After all, the U.S isn't Asia. We are vastly different in culture, economics, and infrastructure. So what we learned from the various blogs in Silicon Valley wouldn't apply much in Asia, even though the spirit of entrepreneurship is pretty much the same worldwide.
So it seems to me that many folks who are building products in Singapore are often very attached to what's happening in the Valley but not what's happening in the Asia region. People in the industry diss China and Indonesia when we talk about them from time to time. When I share stories about Sina Weibo, people often say that it is inferior to Twitter. It's not. There's lots of awesome stuff brewing in Asia as we speak.
The Silicon Valley effect may have formed a strong perception on how a startup should function. Say you build an e-commerce startup in Singapore. You would assume that logistics are good because of Singapore's smooth roads and vast transport system. Online payment isn't a problem because most folks use credit cards or Paypal. And perhaps in Singapore you would also cater more for the smartphones because iPhones are insanely popular here. These attributes are pretty much similar to the U.S. But elsewhere, say in Indonesia, everything changes.
In Indonesia, e-payment systems aren't ready. The logistics aren't as good. And most people are still on feature-phones. Plus, there's a language barrier to overcome. Perhaps an Asian startup which is very attached to the US wouldn't even bother taking a closer look at Asia. They will move on to expand to the U.S. and wouldn't consider taking a look at opportunities surrounding them, which in my opinion is just like diving into an ocean filled with fierce sharks.
Some might also argue that countries like Indonesia or India aren't ready. That's a partial truth since there are infrastructure problems. But that is also where opportunities emerge. If you can be the leading company — be it an e-commerce company or e-payment system in Indonesia — soon enough, it will certainly make you loads of money. It takes some collaboration and workaround solutions. Just like how mig33 collects payment in developing countries, or Zalora collaborating with Go-Jek (a startup who manages motorbike taxis in Indonesia) as its logistic partner.
Asia is a friendlier marketplace. As a Singaporean, we're at least culturally much closer to the other Asian countries. It is also much easier to travel within Asia. Jakarta and Kuala Lumpur are just 1.5 hours flight away from us. And Beijing is about five hours.
There are so many folks in the U.S. wanting to set up base in Asia. Simply because Asia will play a huge role in the world's economy over the next century. As an Asian, it is foolish not to leverage on your home-field advantage. So while you enjoy reading what's happening in the Valley, do also consider where the potential will be. And to me, that's Asia for sure.
[Image credit: ponibooru]