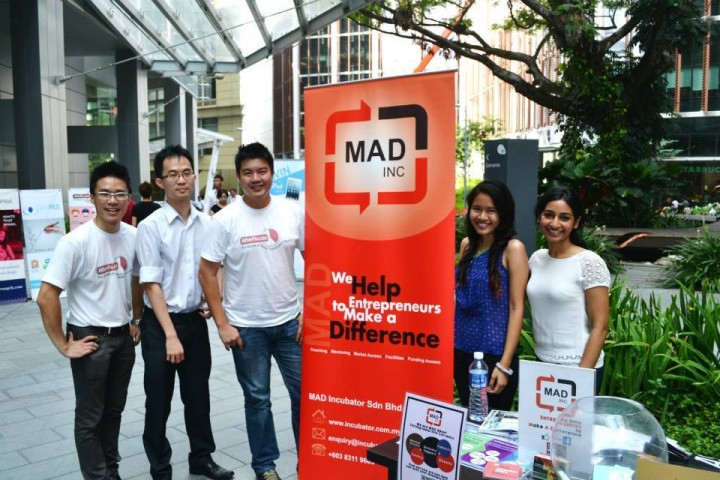 Malaysia-based MAD Incubator has announced today that they have secured an undisclosed sum of investment. The round was led by Singapore-based Start Up Nation's Malaysian subsidiary, and joined by Kathrein Ventures, which is also based in Singapore.
Anne Cheng, founder of Start Up Nation, reveals that the investment sum is sizable enough to aid in MAD Incubator's plans to expand "very aggressively across Southeast Asia" in the coming years. "Some of the new markets we will be looking to expand to include Myanmar, Jakarta, Brunei, the Philippines, and Thailand," she elaborates. The team intends to grow the number of incubators in these countries to reach out to more startups and entrepreneurs throughout the region.
Prior to this, MAD Incubator and Start Up Nation had drawn up an agreement for collaboration back in 2013, and have been working closely since. Close to thirty startups have been selected through the alliance to launch and grow in the first six months of 2014 alone, with more to come.
According to Cheng, Start Up Nation has been on the ground working with MAD to accelerate, coach, impact, and grow startups, and will continue to do so post-investment. "Kathrein Ventures will also provide much-needed expertise and other resources to help MAD in its growth in the region," she adds.
Thus far, MAD Incubator has incubated more than 80 business ventures, and continues to support more than 200 companies through its BizStart program. It is also an an MSC Status Accredited Incubator, meaning that it is officially recognised by the Malaysian government. To date, notable startups that have come out from MAD Incubator's programs include dining reservation app TableApp, micro marketplace AfterFiv, and personalized date concierge LoveSprk.