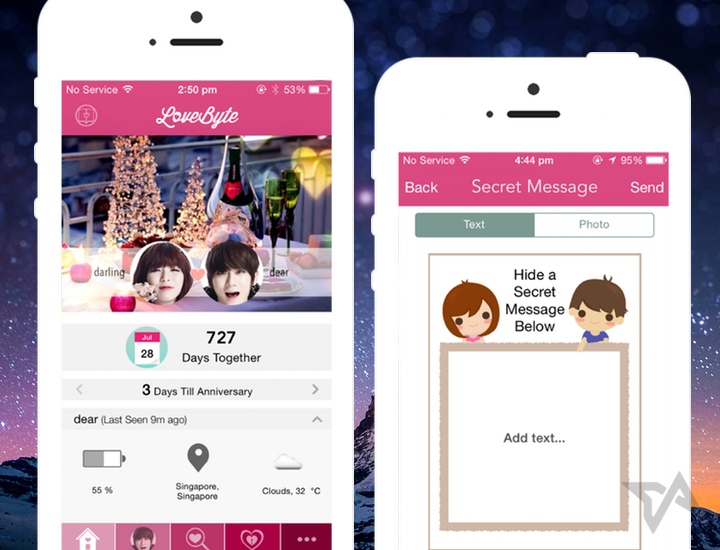 LoveByte is spurned no more. After receiving little love from investors, the startup, which has developed a private social network for lovers, received a 6-figure seed funding from Crystal Horse Investments and Ruvento Ventures.
The investment, announced by the startup today, was made as part of i.JAM Reload, a Singapore government co-investment scheme. Wish Ronquillo, creative director at mig33, has come on board as LoveByte's advisor.  The funds will be used to accelerate the startup's operations and growth in the next six to nine months. With over 20,000 users already, the investment would go some way towards paying for server costs, and more besides.
Steve Sng, founder of LoveByte, noted the support of incubator space Plug-In@Blk71 while his team was bootstrapping. It provided hot desks, a supportive and helpful community, as well as open pitch sessions for startups.