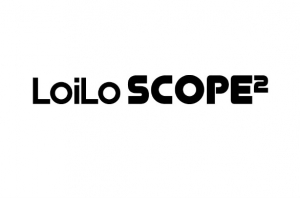 Loiloscope is a video editing software from Japanese start-up firm Loilo Inc, which was founded back in 2007 by two brothers, Koji and Ryutaro Sugiyama. Both worked in gaming industry, Koji for Bandai Namco and Ryutaro for Sega. Since Ryutaro was a designer he worked with a lot of video editing software, but was really frustrated with software that was available. His brother, being a programmer, created VJ software (they used to VJ in college) which eventually became the basis for Loiloscope.
Some of our readers might recall that the software was featured on the New York Times website back in 2009. It has changed a lot since then, and I recently sat down with company representative Masato Takahashi who gave me a quick preview of Loiloscope 2.
---
The Everyman Editor
---
The software, which is currently for Windows only, claims to target "beginners to pros and everyone in between." It is pretty simple to use and there are animated guides to walk 'noobs' through common processes. But it still has functions which are robust enough for advanced users. What makes the Loiloscope stand out is that it uses the computer's GPU for video processing rather than the CPU. Considering that the brothers have a gaming background, this approach is not entirely surprising. The obvious benefit here being that you can do much more on a computer with lower hardware specs, given that a lot of the work is passed on to the GPU.
The user interface is a unique three dimensional space that consists of a number of sub-tools. The media browser is used to search and browse all the media on your computer. Here you can select which files you want to bring in to your project. There's a handy mouseover preview window that lets you see video files with ease.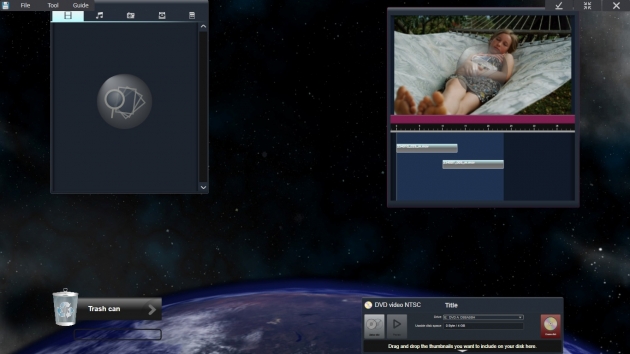 There's a 'magnet' area where your selected media files are dropped into, and you can then drag your clips into an editing area. In the editing area, you can drag your clips around a layered, visual timeline which looks a little like Apple's iMovie, but with more layers. There are a number of fun text and pen tools in the editor as well. Japanese readers who enjoy 'purikura' will enjoy the software's ability to draw fun animated doodles on top of your movies. If you're importing photos, Loiloscope has a handy slideshow feature that adds Ken Burns dissolves automatically.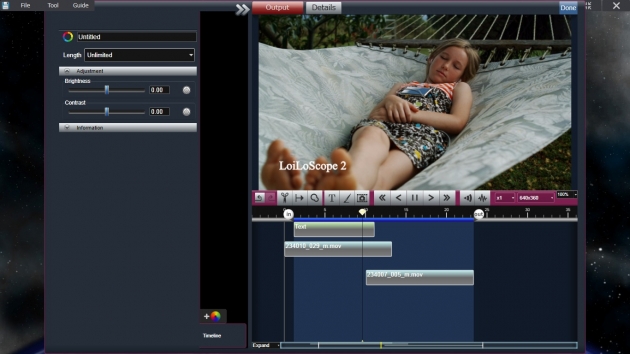 The software can publish to social services like Facebook, YouTube, Vimeo, or the Japanese service Nico Nico Douga. In the event that you have a video longer than the allowed limit of a web service, the software will break your video into parts and then add a label to indicate part one, part two, etc.
I was pleased to see that software plays nicely with almost every video file type you can think of, with some rare exception. In addition, export video functions allow to you save to a wide range of formats. It also features a fun DVD creator with the ability to create chapters, pretty menu designs, and background music.
The company has made a few important partnerships, getting a trial version of the software bundled with Panasonic's Lumix cameras. The JVC Picsio also features the software on the memory of the camera so you can use it when you connect to you PC. Toshiba Dynabooks also feature a shortcut to Loilo site on its desktop.
If you'd like to try our Loiloscope, there is a 30-day free trial. To buy it the full version would be $98. The Japanese version of Loiloscope 2 is available now (grab it on Amazon), with the English version on the way. We'll be sure to update you when it drops.