LocalRoam is a Philippine-based group buying website. Pretty much like the more popular MetroDeal Manila but different in that LocalRoam is focused on offering, to use its own tagline, a "loyalty-based cooperative buying online marketplace".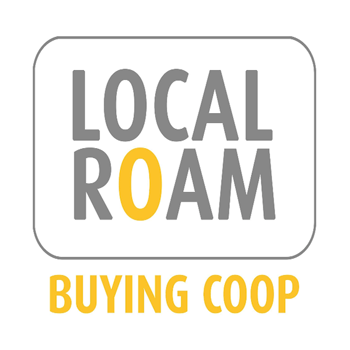 Founded by Phillip Pastoral and the United Neon Group, LocalRoam started up in November 2011. I had a chat with Vanessa Lizano, LocalRoam's assistant manager for details of how Localroam is doing:
What is LocalRoam?
Vanessa: It acts like a purchasing department for SMEs and households to help them maximize their purchasing power. At the same time the co-op encourages reciprocity from its members to encourage loyalty. We believe preferential prices can and should be given as a reward for customer loyalty.
Can you clarify what a "loyalty-based cooperative buying online marketplace" actually is?
Vanessa: Loyalty means Localroam avoids enlisting directly competing companies (and if so, for a collaborative purpose) and promoting directly competing products/services. As a result, the offer selections are limited but well-selected so buyers are encouraged to patronize our co-op businesses in return for better prices.
How and why did you come up with the idea behind LocalRoam?
Vanessa: We observed how giant corporations or rich individuals enjoy better price preferences because of volume-buying. We want to do the same for SMEs and the ordinary consumer by helping them aggregate their purchases in return for loyalty. The co-op promotes loyalty by selecting and promoting non-competing co-op partners.
How do you "value" a consumer's loyalty? Do you give rebates, for example? Or a bigger discount if one's buying for an organization?
Vanessa: We get the best discounts normally reserved for top clients (usually large corporations) and pass it on to our members. The discounts may be less than group buy discounts, but they are always available. It's a new way of doing things.
What is the main difference between LocalRoam and other group buying sites?
Vanessa: Localroam is an ongoing sales channel for our businesses. Offers are made available on a more long-term basis of a few days only. Because of this, relationships with our co-op partners are long-term so it is in our interest to help them develop and grow to serve our buying members. Group buy deals are very short-term and keep changing (often with competitors). It doesn't encourage strong relationships between buyers and sellers or what we call in the Philippines a "suki" relationship.
SME members and consumer members get to find quality services and save money on those using the convenience of an online marketplace. LocalRoam does all the heavy leg-work of selecting and qualifying offers then get the best prices for our members so they do not have to waste precious time and energy looking, screening and negotiating. This is a big advantage big companies have which the small buyer doesn't have.
Can you share some of LocalRoam's goals?
Vanessa: Our immediate goal is to form a strong community of partners with the Bank of the Philippine Islands (BPI) at the core and help our partners establish strong trade within the co-op. Each partner brings with it their own community of employees, clients, depositors, etc. Long-term will would like to see SMEs and households save up to 10 percent of their budgets to help them put it to more productive use.
Just like any form of business, we'd be curious how they actually make money. According to Vanessa, the lifeblood of their biz comes from "transaction commission". Not bad, I think. If it's any indication, LocalRoam with more than 27,000 likes on their Facebook page, I could only assume their revenue must be good.