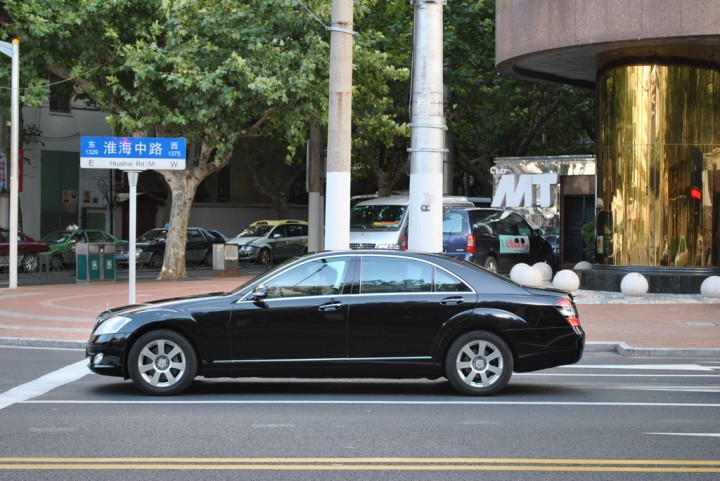 China's on-demand transportation startups are dominated by two companies focusing on taxi rides, but today, one of them is going upmarket. Kuaidi Dache, best known for its cab-hailing app, will release a new standalone app for nabbing luxury vehicles on the fly.
According to a report from Bloomberg, the app, called Yihao Zhuanche in Chinese, lets smartphone owners summon chaufferred BMWs and Mercedes cars in order to reach their destinations. It's a direct jab at Uber, which announced on Friday it is hiring in no less than 12 cities across greater China, thereby confirming the company's ambitions to hit second-tier cities in east Asia.
There's no word yet on pricing, official launch dates, and locations, but fares will likely compete with those of Uber, which tend to be about 1.5 times the price of yellow cab fares.
Kuaidi Dache isn't the only transportation network company to make the leap from taxis to black cars. GrabTaxi, the Malaysia-based cab-hailing startup that's big in Southeast Asia launched GrabCar last month, effectively moving in to the upper tier of the industry.
Meanwhile, in an interesting bit of trans-border competition, China's Yongche, a homegrown version of Uber's black car tier (which also offers rentals and taxi-hailing), recently announced plans to launch in San Francisco and New York City in a bid to win over the large number of Chinese tourists in those cities.
See: 'Uber for logistics' is already happening in Asia, and Uber is getting left behind
Uber has yet to provide hard numbers revealing revenues and rides for its operations in China. Kuaidi, meanwhile, tells Bloomberg it has 100 million users on its app, and books 3 million rides per day for its cab-hailing service across 300 cities. Its strong brand name and its ubiquity likely will help boost adoption for its black car tier. In any case, the mounting competition between transportation network companies of the "tap to request a driver" variety confirms that the industry maintains a low barrier to entry and is subject to commoditization. As a result, the name of the game is – move far, move wide, and move fast.
Editing by Paul Bischoff; top image via Flickr user Tom Mascardo