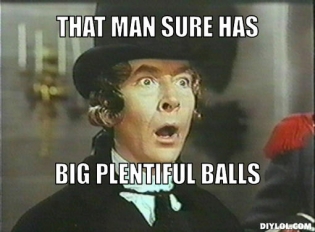 So Guyi Shen, founder of Lobangclub sent me an email with his insider's story about his encounters at Angel's Gate. He eventually also posted his blog post link under comments on stories relating to him too.
As you might have heard by now, the web community, including me, has been pretty shocked/disappointed with the somewhat lousy deal he got which saw him having to give 10 percent of equity for 12 months worth of mentorship from two of the investors. He did give three reasons why he took the deal, which I encourage you to read on his blog.
Basically, like most startups at Angel's Gate, Guyi is aiming for publicity more than anything else. So for the short TV time he had, he wanted to focus on the product. That makes sense. After all, the folks who use Lobangclub app, which allows you to compare prices across nearby stores by scanning the barcode, are the day-to-day consumers. Not people who are into tech. So Channel News Asia does provide that reach across the Asia region.
Did he succeed? Yes. His episode did show how the app works, in the lift scene and again in front of the four investors. Even though Guyi accepted the deal at the show, he also said that it didn't materialize in the end. There is, in fact, a cool-down period for entrepreneurs and the investors to think things through before sealing the actual term sheet.
So thanks to Guyi and the first batch of entrepreneurs, all of us are much clearer on how Angel Gate's work. That's good.
Nonetheless, I'm still not too pleased with the tactics used to gang up against the entrepreneurs. Perhaps Dragon's Den offers a better approach by allowing investors to fight among themselves. Nothing is perfect, though. So I'm hoping to see Angel's Gate again, but with a much improved season two. If you're an entrepreneur (with balls) who needs money, mentorship, and publicity, go for it.