Shevonne authors at ChicWriter.com and wrote this article on behalf of TopHost.Gr, a Greek web host that offers shared hosting.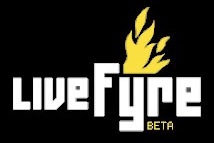 After checking out new photos of Tim Burton's "Alice in Wonderland," I decided to tweet it to my followers. I received a reply right away from @LiveFyre, letting me know about a conversation that was occurring on the film. I clicked on the link that took me to a new site called LiveFyre.
LiveFyre allows users to discuss whatever topic of their choice, and connect with people with the same interests. You are able to link your discussions, called "fyres," to both your Twitter and Facebook accounts.
LiveFyre has the interface of Twitter, and the real-time capability of FriendFeed.
It streams the latest conversations on the main window, and if someone replies to you, with the famous Twitter '@' symbol in front of your name, then you can view it in the "Mentions" tab.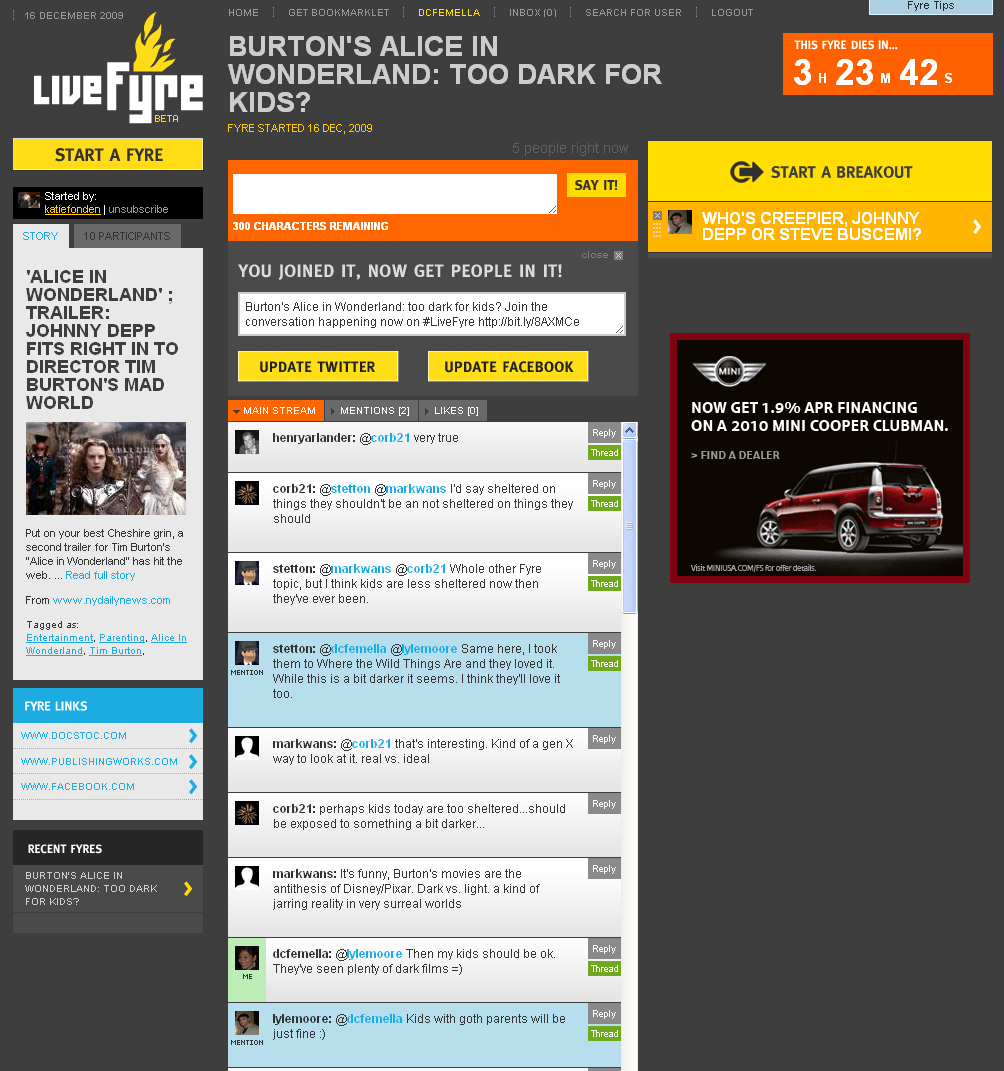 Like FriendFeed, you are able to "Like" a conversation without having to write any text. You are also able to retweet a conversation to Twitter, subscribe to fyres, and create sub-topics called "Breakouts," which you will see on the upper-right corner of the fyre.
If you want to create your own fyre, you can either do it directly on the site or use their bookmarklet. The bookmarklet gives you the flexibility to begin fyres of news, images, blog posts, etc. that you see without having to copy+paste the links. You select what category it belongs to, and add keywords. People have four hours to contribute to the discussion.
One thing that I didn't like was that you are unable to make any modifications to your fyre. They should also consider having frequently asked questions (FAQs) or tutorials for those who are new to the site.
Setting up your account is easy. It took my avatar and profile information from Twitter. I can also set it to sync with my Facebook and Twitter.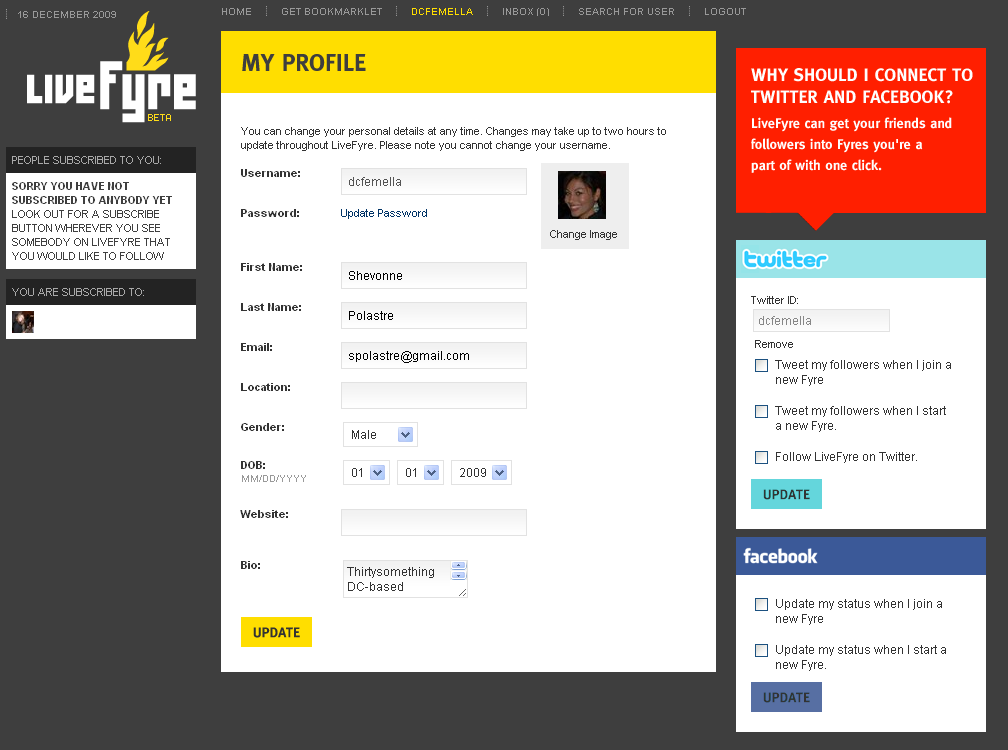 LifeFyre is an interesting site that is great for you to find like-minded users. There are understandably a few frustrating kinks, but it's still in beta release, so hopefully the developers are listening and fixing them.
If they do, I can see this being a popular site in the near future.