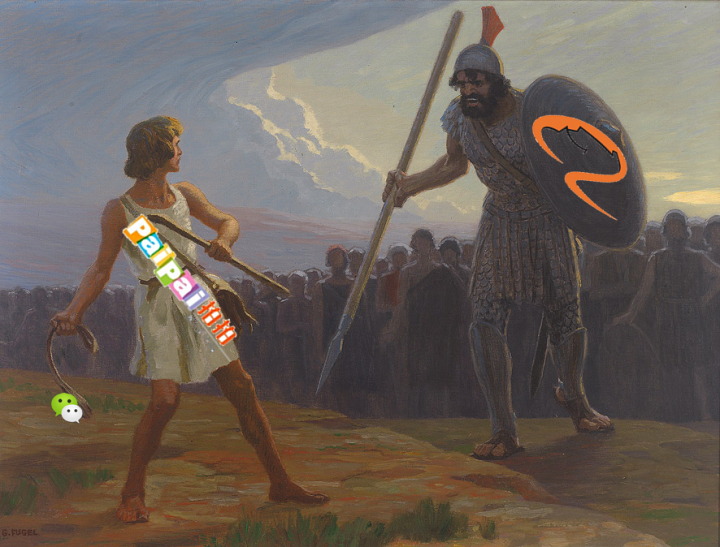 Many analysts view Tencent's new 15 percent stake in China's largest B2C marketplace JD (a.k.a. Jingdong) as a landmark move in the country's ecommerce industry and as bad news for Alibaba.
Most of them point to the new allegiance between JD and Tencent's (HKG:0700) Yixun. JD gets a nearly 10 percent stake in Yixun out of the deal and is entitled to buy the rest later – along with its staff and delivery infrastructure. Together, the two companies make up about one quarter of China's B2C market. Crucially, Yixun is the estore that's integrated into WeChat, Tencent's huge messaging app.
But sources close to the deal have told Tech in Asia that most media and analysts are missing another important aspect of the partnership – JD's acquisition of Tencent's C2C marketplace Paipai.
(See: Tencent radically shakes up its ecommerce strategy as it takes a 15 percent stake in Alibaba rival JD)
Paipai has been around since 2005, but never gained steam against Alibaba's Taobao or eBay's EachNet. Nearly dormant for almost a decade, Tencent and Jingdong look ready to breathe new life into Paipai. This is pivotal for Jingdong, which since its founding has relied solely on B2C sales. Of Tencent's three ecommerce companies (Wanggou will be integrated into JD's existing site), Paipai is the only one fundamentally changing what JD offers. While JD may not expect Paipai to overtake Taobao on the C2C front anytime soon, it could gradually chip away at the current champion's market share.
No specific plans have been announced for Paipai regarding mobile, but it could be a perfect pair with WeChat as well. Taobao, like many C2C marketplaces across Asia, relies heavily on buyers' ability to communicate live via chat with sellers about item specifications, options, discounts, etc. Whereas doing this on Taobao requires an ugly and unreliable plugin on its browser version (where most of its shoppers are), WeChat seems purpose-built to handle such a task.
In addition, we can say for certain that shoppers will be able to buy stuff directly from JD within WeChat in the future.
This gives the newfound duo a three-pronged strategic attack against Alibaba: mobile commerce via WeChat, a C2C marketplace a la Paipai, and a stronger hold on the B2C market. It's the first significant threat Jack Ma's company has faced after years at the top with both Taobao and Tmall. But Alibaba has faced off competition before, most notably in its early days against eBay. With an eventual Alibaba IPO on the way, JD will certainly need Tencent's backing to withstand the surge of funds Alibaba will have at its disposal.
(Image credit: original work by Gebhard Fugel via Wikimedia Commons)
(Editing by Josh Horwitz)