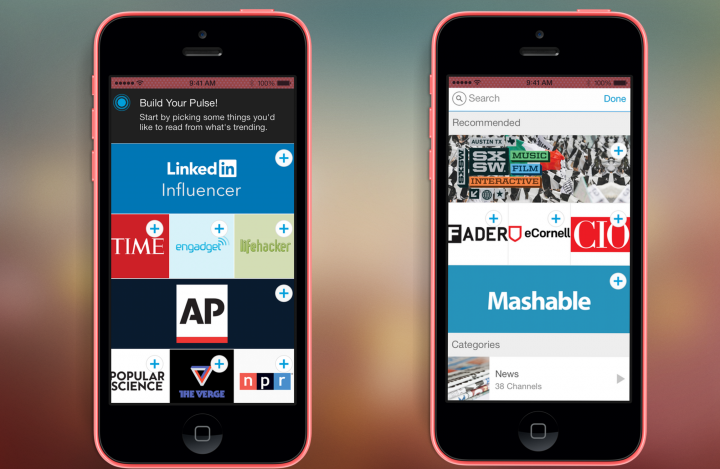 LinkedIn, the global social network for working professionals, has ramped up its hiring efforts in China after officially launching there back in February. According to job postings on the website, the company seeking several candidates to fill positions such as events manager, head of marketing, head of sales, and chief editor for LinkedIn Pulse, the company's up-and-coming news aggregation branch.
"The China editor will oversee a Mandarin version of Pulse (formerly LinkedIn Today), LinkedIn's widely heralded professional content product," reads the job description. "Currently, 1.5 million English-language publishers feed into the product. Now, for the first time, Pulse will be available in China — and the right candidate will get the chance to shape and direct the content that members receive. Forging and fostering relationships with publishers to ensure their content is accessible, along with generating analysis on what's working and what's not and coming up with ways to increase engagement via content will come naturally to the successful candidate."
Recruitment in China should come as a no surprise given that the company appointed its first president of LinkedIn China (or Lingying, as it's now known in the country) only eight weeks ago. But the opening for a Chinese LinkedIn Pulse editor indicates that LinkedIn China won't shy away from launching its full feature set in the Middle Kingdom.
As a news reader app that lets users share and comment on articles written by LinkedIn members, LinkedIn Pulse is the exact sort of service that would attract the attention of Chinese censors. At the same time, as a workplace-oriented social network, LinkedIn has never been an ideal arena for social media users looking to attract political controversy. Content on the English-language Pulse tends to be light and breezy business-y reading – and there's no dearth of breezy business-y reading in Chinese-language online media. Chances that LinkedIn will have to pull its censorship levers in the manner of Tencent with WeChat yesterday seem pretty slim, but the launch of Pulse for China means that those levers will nevertheless have to be in place.
(See: LinkedIn launches beta in mainland China, but many social features missing)
Upon the announcement of LinkedIn's arrival in China, LinkedIn CEO Jeff Weiner penned a blog post stating "[g]overnment restrictions on content will be implemented only when and to the extent required." The company claims that over four million Chinese users are already registered on its English-language international version.
(Editing by Steven Millward)