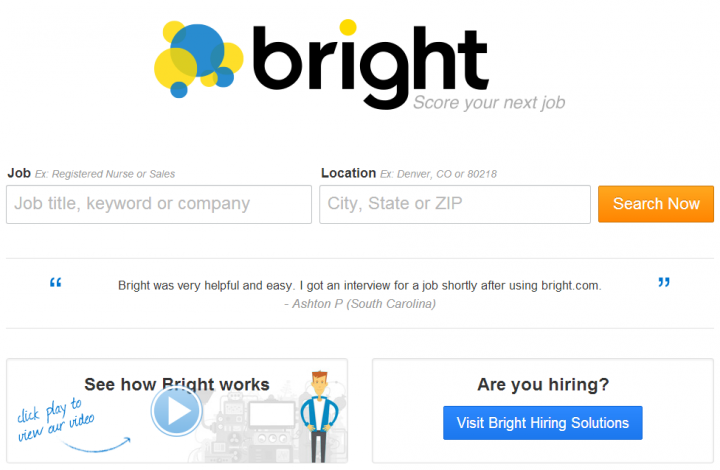 Professional social network LinkedIn (NYSE:LNKD) announced yesterday that it has acquired Philippines- and US-based job search company Bright. TheBobbery reports the deal is worth $120 million, making it LinkedIn's largest acquisition to date.
The three-year-old startup takes a big data approach to job hunting, matching job seekers to employers with a calculated "Bright Score" so employers don't have to look over every resume separately. The aim is to increase efficiency and find better matches for both parties.
Bright has seven million monthly active users and 2.5 million indexed jobs. Current Bright users will be able to access existing date until the deal is expected to be completed next month. Bright will then be integrated into LinkedIn. LinkedIn already has features like "Jobs You May Be Interested In" and LinkedIn Recruiter, so these will likely be bolstered by Bright's tech.
On Bright's blog, the announcement reads, "We decided to join LinkedIn because of what we lacked – the ability to apply this technology across the entire economy."
We assembled an incredible team. In their previous lives, they had been nuclear physicists, astrophysicists, geophysicists, neuroscientists, organizational psychologists, teachers (for America), and even a five-time Jeopardy champion. They were brought together by a belief that finding a job should be easier than splitting an atom.
(Editing by Steven Millward)