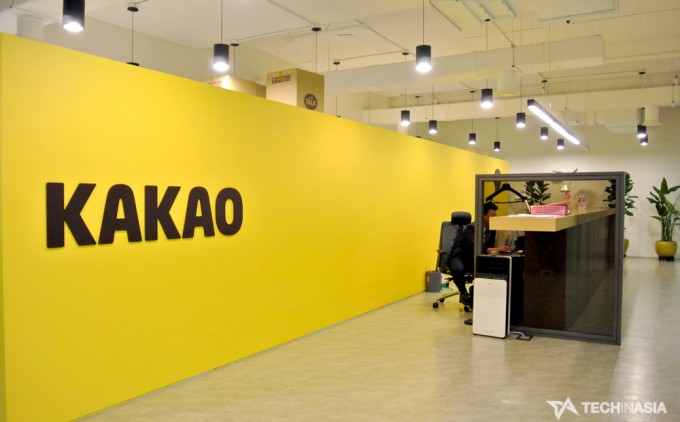 More than a day after Tech in Asia first observed that Japanese chat app Line was malfunctioning in China, it looks like another mobile messenger is hitting roadbumps in the Middle Kingdom – South Korea's KakaoTalk.
Reports of the disruption first surfaced in Korean media last night, with the first English-language report arriving this morning. A Kakao representative confirmed with Tech in Asia that pre-registered users in China were still able to maintain one-to-one chats but could not add new friends or use other features. Steven Millward, our colleague in Suzhou, was unable to register for KakaoTalk as a new user.
KakaoTalk tells Tech in Asia that it does not practice keyword censorship for its users based in China. This differs from Line, which was accused of blocking out sensitive terms last year. A study from University of Toronto's Citizen Lab suggested that Line outsources its keyword censorship to Qihoo 360. Companies will often practice self-censorship in order to ensure operations in China can continue without issue – LinkedIn and Skype are among some of the firms that block the flow of politically sensitive information in China.
As a result, whereas Line in theory might comply with the CCP's standards for monitoring online discourse within the state, Kakao might make a more likely target for suppression. Of course, Chinese authorities tend to be inconsistent with these sourts of things, so what works in theory matters little in practice.
Tech in Asia also reached out to Viber, another popular mobile messenger, to see if the company was undergoing similar problems from China. CEO Talmon Marko claims that it's smooth sailing as usual.
What's the cause for the sudden disruption of these apps in China?
The Chinese government will occasionally time its internet blocks whenever societal tensions emerge. Earlier this month the company deepened its restrictions of Google services in the wake of the anniversary of the June 4th incidents. The block remains in effect more than one month after it first emerged.
This week, as demonstrators in Hong Kong take to the streets to protest of growing ties with Beijing, it's easy to assume that the mass rallies led Chinese internet authorities to crack down on mobile messengers. But WhatsApp, which is owned by Facebook and likely holds the title for Hong Kong's most widely used chat app, continues to operate freely and undisturbed in China. As a result, it's not yet possible to draw a connection between the protests in Hong Kong and the troubles for Line and KakaoTalk. Of course, now that two apps have been hit, rather than just one a bona-fide block certainly seems more likely than before.
KakaoTalk and Line aren't the only online services that have suddenly lost access to Chinese users – Microsoft's OneDrive and Yahoo's Flickr are currently inaccessible as well.