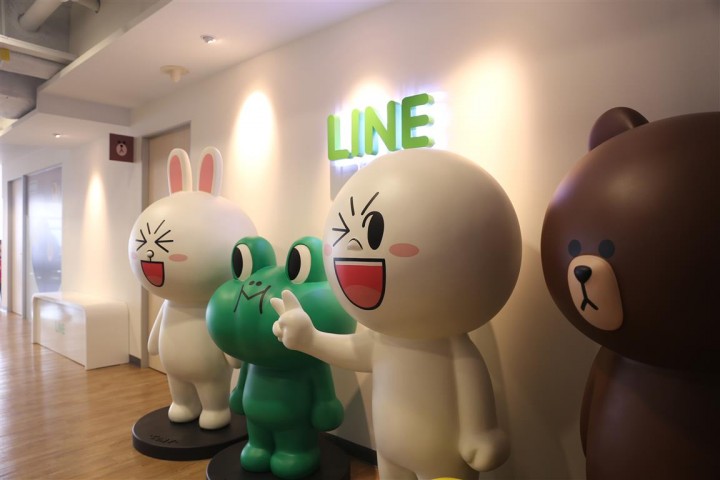 Line's DIY sticker shop is proving to be a respectable hit. The company behind the popular messaging app is reporting that user-created stickers hit JPY 1.23 billion (just under US$12 million) in sales for the three-and-a-half month period ending August 7.
While that is still a small fraction of LINE's overall revenues – US$177 million from April to June 2014 – it still shows remarkable growth.
Starting in February, the company allowed users to register to create their own stickers. After going live mid-April, designers created 30,000 sticker sets and generated JPY 150 million (US$1.47 million) in sales revenues.
In the following two-and-a-half months, users sold an additional 10.7 million sticker sets, and collected just under US$10 million. The numbers are a bit top-heavy. 44.5 percent of the sticker sets made less than JPY 10,000 (US$97) each, and 37.9 percent took between JPY 10,000 and 100,000 (US$97 to $970) each. The remaining 17.6 percent of the sticker sets raked in the rest of the cash.
User-generated stickers are likely to grow in popularity. Though the US$12 million might look small now, Line sold its in-house and sponsored stickers at a rate of US$10 million per month almost a year ago to the date. With 149,000 creators currently registered in 124 countries, that number is almost certain to rise.
See: Here are our 7 favorite user-created Line sticker sets
9月3日と4日にスタートアップアジア@東京を開催します!8月29日まで、割引コード < latebird >を使ってみて下さい!
Startup Asia Tokyo 2014 is on Sep 3 and 4. Until Aug 29th, unlock secret level using code < latebird >