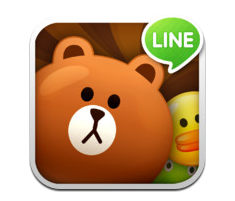 A little while back we told you about some new games launched by NHN Japan on its now famous and wildly popular chat app platform Line. Among those games was Line Pop, a puzzle game which quickly racked up more than three million downloads in its first 24 hours. And now today, the company is announcing that in just 12 days the game has already reached 10 million downloads worldwide.
This success appears to be widely driven by popularity in the Asia region, as the iOS version has hit number one overall in the free app rankings for Japan, Taiwan, Indonesia, Malaysia, and Cambodia, and on Google Play it's tops in Japan, Taiwan, and Thailand. NHN Japan's other new games are also doing well in terms of downloads and sales, say the company.
Line's chat application looks to be a pretty amazing distribution channel for NHN Japan's repertoire of games and applications. Its first game to be unleashed on its 'Line Platform' was Birzzle, which reached 10 million downloads in 97 days. Similarly, Line Camera was also cross promoted to Line chat app users earlier this year and managed to reach 10 million users in just 117 days.
But 10 million downloads in 12 days for Line Pop tops those feats, and marks a big accomplishment for NHN Japan in the mobile games department. In fact, looking at the free app rankings on Google Play for Japan, we can see that the company is dominating, occupying six of the top 10 positions. [h/t VS Media]