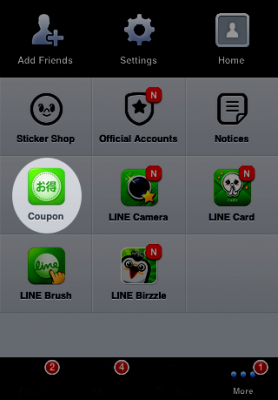 NHN Japan has been so busy with its Line app/platform recently that we can hardly keep up with the updates. In fact if we tried, this would very quickly become a 'Line' blog. The most recent one is today when the company pushed a Line Coupon feature update to its chat application.
Now when users in Japan log in to the chat application, they can see gourmet coupon offers from nearby places, assuming you've allowed the app to use you location. The service is powered by Recruit's Hot Pepper, and users can bookmark their favorite coupons for easy access later on.
In addition to this new feature, Line has also just yesterday announced its horoscope or fortune-telling service on its platform too, as well as its 'Line Coin' virtual currency.
The company now has over 55 million users, and is poised to bring on even more with eyes on China. It will also bring in quite a few new users from Blackberry-happy Indonesia, having launched on that platform just last week.
[Via CNet Japan]